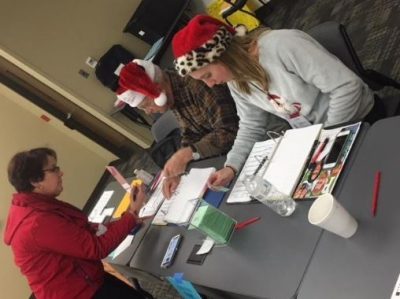 Dec. 19, 2017 – Washington Co., WI – Residents in the 58th Assembly District have until 8 p.m. tonight, Tuesday, Dec. 19 to vote in the Republican primary for the special election to fill the seat left vacant following the death of Assembly Rep. Bob Gannon.
Four Republican candidates are running and their names in ballot order: Tiffany Koehler, Spencer Zimmerman, Rick Gundrum and Steve Stanek.
The winner of today's primary will advance to the special general election on Jan. 16, 2018. The winner of the Republican primary will face Democrat Dennis Degenhardt.
According to West Bend City Clerk Stephanie Justman about 7 percent of registered voters turned out in the city of West Bend. That was around 4:30 p.m.  Justman's early prediction was about three to four percent turnout.
The 58th Assembly District includes the communities of Slinger, Jackson, Town of Polk, parts of Richfield, Town of Trenton and West Bend.
The term for the seat in the 58th Assembly District expires January 7, 2019.