Prepping for Bike Month in West Bend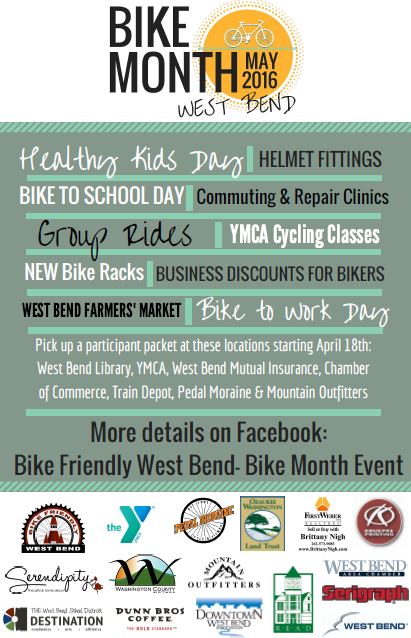 Bike Month activities are just around the corner across West Bend. Check out the Bike Friendly West Bend-Bike Month event page for more activity details.
Starting April 18 people can pick up a packet which includes a passport, Bike Month information, reflective stickers and bike safety materials.