Price listed for former Graymont building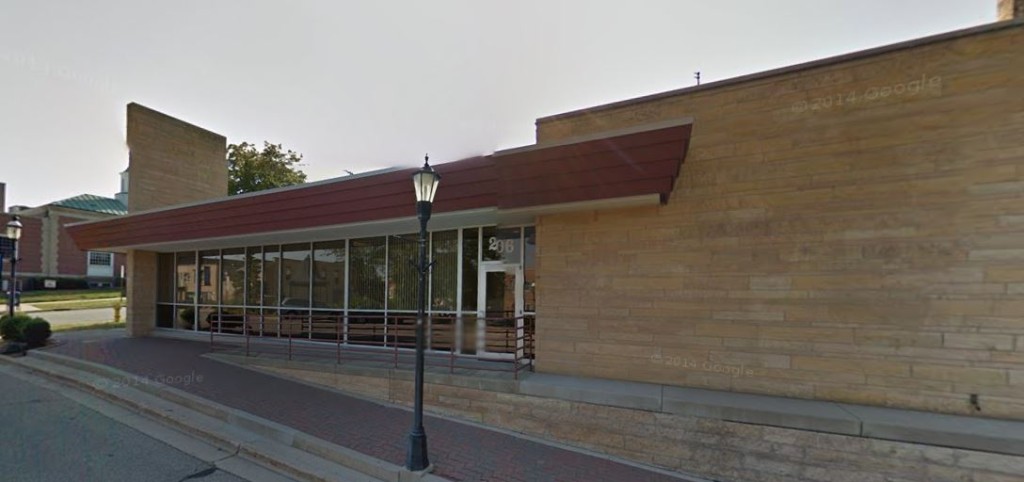 The former Graymont building, 206 N. Sixth Avenue in West Bend, has finally hit the real estate market. The property is formerly home to Western Lime Corporation. It changed to Graymont in April 2012 after the company moved from a small office above the Husar building.
Last April, Graymont moved across the street to 215 N. Main Street, formerly the Ziegler building. The property at 206 N. Sixth Ave. was built in 1961, updated in 1994, is 7,500 square feet and is listed by agent Jodi Brandt from RSM Property Management & Realty at $495,000.
On a side note – during my search for a photo of the Graymont building – I shifted the angle of the search and look what I found!  The photo dates to 2014…. big trees, gazebo and all.