Safety first on Highway 45 and H in Kewaskum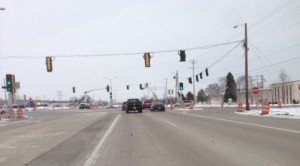 A safety upgrade at the intersection of Highway 45 and County Highway H east; the intersection is just south of Kewaskum. This week crews worked to install suspended traffic signals over the roadway.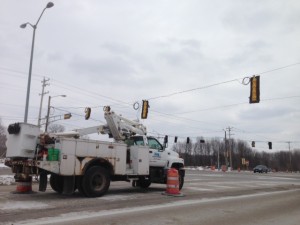 Kewaskum Village administrator Matt Heiser said a "private power company was doing some work on their own utility."
The signals are now more visible to oncoming traffic. That intersection, which includes a turn onto Badger Road, has been the site of a number of severe accidents over the years.