Washington County, WI – The Saturday special is Prime Rib at Bilda's Friess Lake Pub, 4493 Hwy. 167, Hubertus, WI.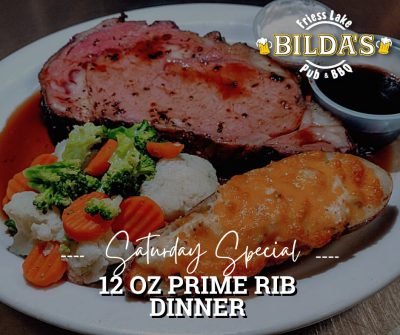 Bilda's Saturday Prime Rib special features fresh local beef.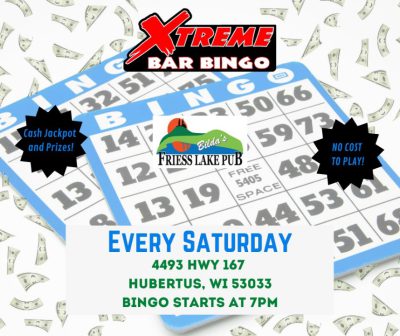 Xtreme Bar Bingo starts at 7 p.m. Maybe you'll be our next jackpot winner!
Reminder – Sunday is our smoked BBQ platter special or our Smoked & Seared Neys Tri-Tip Steak Sandwich.
Bilda's Friess Lake Pub is located on the corner of Hwy. 164 and 167.