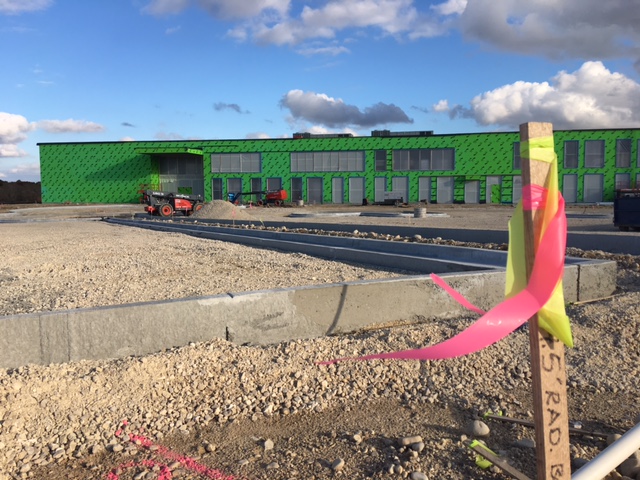 One of the more popular questions on https://www.washingtoncountyinsider.com is about the building people can see on the right-hand side as they travel south on Highway 45 just after Paradise Drive in West Bend.
It's the new corporate headquarters for Delta Defense/ USCCA.
Delta Defense was a business started by Tim Schmidt. It grew from his home to the industrial park in Jackson to the former West Bend Art Museum on Sixth Avenue and now Schmidt is building a 64,000-square-foot headquarters on Corporate Center Drive just to the east of 18th Avenue.
"Thanks once again to Tim and Tonnie Schmidt and the entire team at Delta Ventures," said Mayor Kraig Sadownikow. "We know you have lots of choices as to where to locate your business and we appreciate you locating your business here in West Bend."
Schmidt needs room to grow as he plans on hiring 130 more employees.