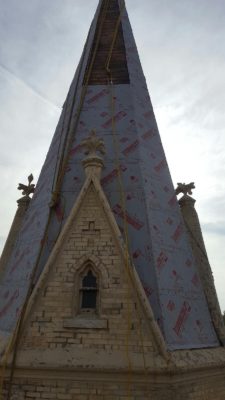 Nov. 2, 2016 – Barton, WI – Some fantastic photos of the work going on at St. Mary's Parish in Barton as the steeple gets new synthetic shingles. Krause Konstruction is doing the work 126-feet above ground. You can see on the photo below that one Roman numeral is missing in the No. III on the clock. That will be repaired as well.
Contractors are taking advantage of the nice weather and the extra light. Their work day will end around 4 p.m. next week as we move into Daylight Saving time on Sunday.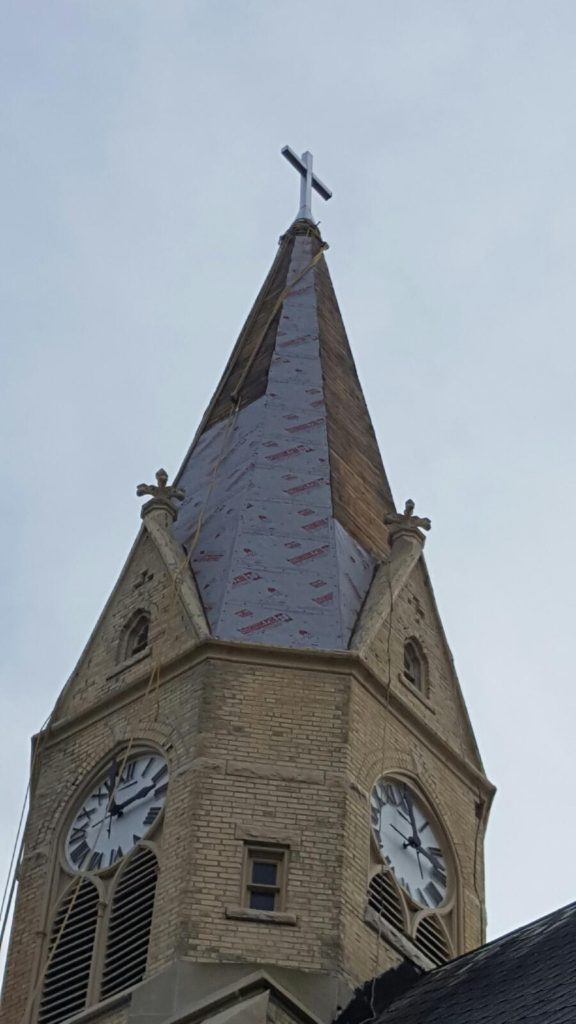 Photos courtesy Krause Konstruction.