Property formerly home to Eulert Accounting on Highway 33 in West Bend SOLD
January 24, 2020 – West Bend, WI – The property that used to be home to Eulert Accounting, 2519 W. Washington Street, in West Bend has been sold.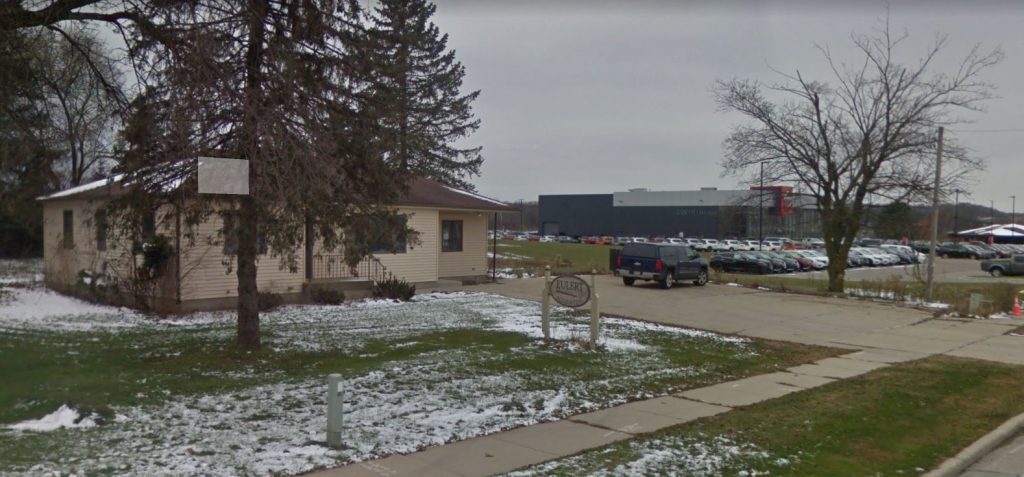 The seller was Keajen Properties and Steve Kearns. The buyer was MWD West Bend II LLC.
The sale price was $1,284,930.
The entire parcel purchase consisted of three smaller adjoining properties. One of the properties was a hot topic of conversation in July 2019 when 40 trees were cut down.
Neighbors will remember when Steve Kearns bought the lot between the accounting business and Westbury Bank. He bought it in 2017 when Stacy and Matt Gehring from Pizza Ranch were set to build there.
The Gehrings purchased the lot August 15, 2016.  PRWB Real Estate LLC closed on the purchase of 1.7 acres on W. Washington Street for $300,000. The parcel was sold by Bingen, Harvey REV LV TR. The property just west of Westbury Bank was listed at $316,000.
Fast forward and within about seven days PRWB Real Estate sold the exact same location to Kearns for $500,000.
Then in March 2017, Russ Darrow broke ground on the new NISSAN dealership which was just to the west of the above parcel.

The end of the March 2017 story read, "The property to the east of Darrow's lot (NISSAN) is also open for development. That parcel was formerly targeted for development of The Pizza Ranch.  The Nissan dealership project has been classified as "Phase 1 of the process."
According to West Bend Community Development the three parcels involved in the sale this week are all zoned different.
Watch for the location to appear before the West Bend Plan Commission in the near future.
So far no plans have been presented however a $6 million + mortgage has been posted at the Washington County Register of Deeds.