Purchase agreement in place for former 8-acre Gehl property in West Bend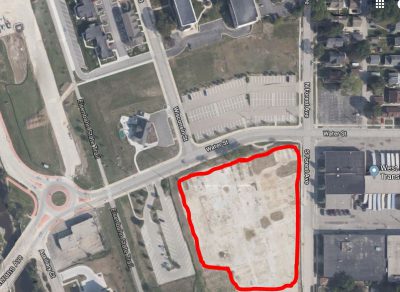 May 7, 2018 – West Bend, WI – The City of West Bend and Van Horn Development, LLC have entered in to an agreement for the purchase of the former Gehl site in downtown West Bend, specifically 8 acres on the southwest corner of Water Street and Forest Avenue.
The site is being acquired for development of a mix of commercial and multi-family residential buildings.
Chris Merklein, Director of Development with Van Horn Real Estate, contacted the City of West Bend to
discuss the 8-acre former Gehl site.
All plans must still be finalized however Merklein is optimistic about the possibilities.
"Everything about this site and community feels right," Merklein said.  "Not only does the Gehl site itself have tremendous potential, but the community behind it is a true force. The positive energy in this area is undeniable and we are proud to be part of it."
Merklein was encouraged by the downtown Riverwalk renovation and the development of the nearby cultural campus at the Museum of Wisconsin Art.
Merklein made it clear he is not strictly looking for an investment but to become a community partner.
The City of West Bend is supportive and thankful for the next major development in the downtown.
"Congratulations to the Van Horn Real Estate team on taking the first step toward something that should prove to be truly special for West Bend," said Mayor Kraig Sadownikow.