August 2, 2022 – Washington Co., WI – My name is Race Stange, I am 10 years old and with the Boltonville Firecrackers 4-H Club.  My Holstein won a blue ribbon and was the Reserve Champion Dairy Steer. It weighed 1,660 pounds and was sold for $3.50 a pound during the Jr. Livestock Auction at the Washington County Fair.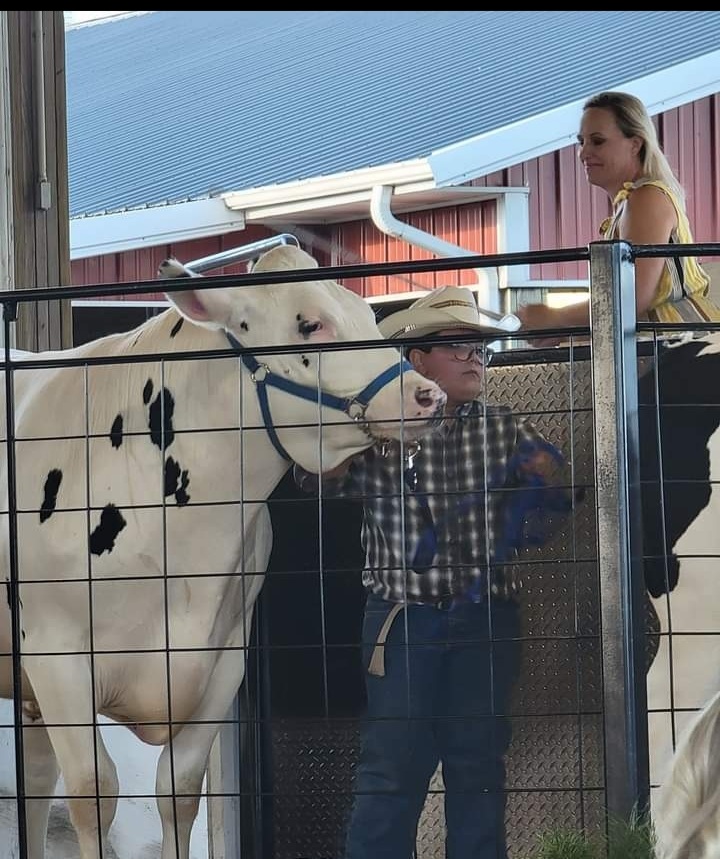 There were record-setting bids during the annual livestock auction. Click
HERE
to see the final bid totals.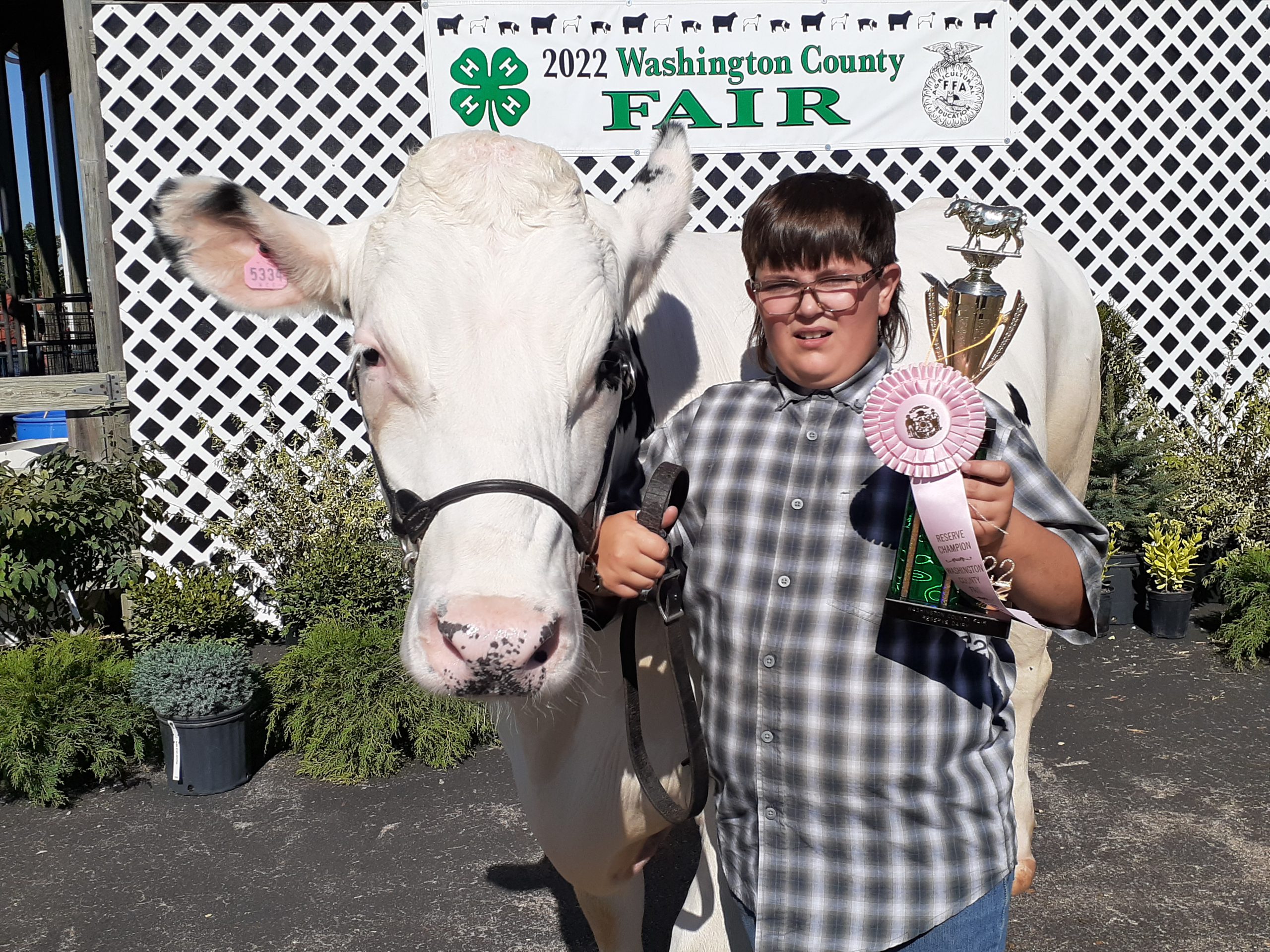 Thank you to my bidders and my buyer- MCR Services, LLC on the purchase of my steer at the Washington County Fair!
With the money from the sale, I bought a Charolais steer calf and will put the rest in savings.
Thank you to all who attended, bid and purchased animals supporting Washington County youth livestock projects.