Razing Resurrection Parish rectory and convent in Allenton | By Ron Naab
July 19, 2019 – Allenton, WI – Earlier this month, July 2019, the initial phase began to tear down the rectory and convent at Resurrection Parish, 215 Main Street, in Allenton.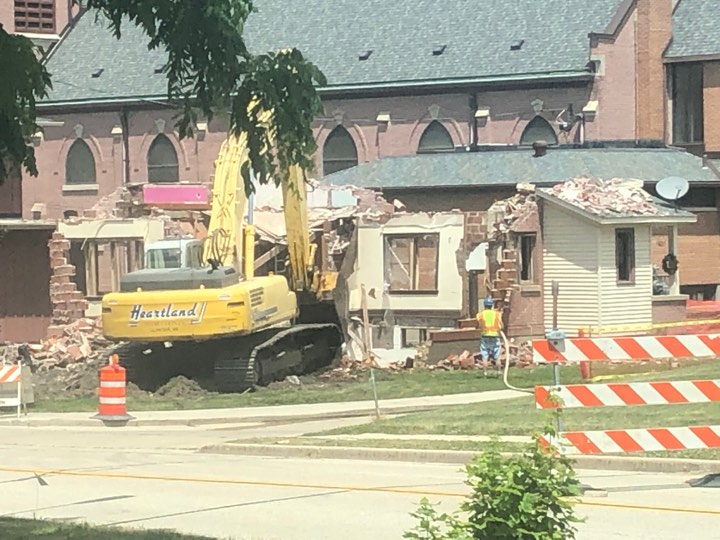 The demolition was done by Heartland Construction of Slinger.
The convent and rectory had not been used for a number of years by members of the Roman Catholic Milwaukee Diocese Clergy.  According to members of the church, the parish council made a very thoughtful decision to remove the buildings in lieu of expensive repairs and updates.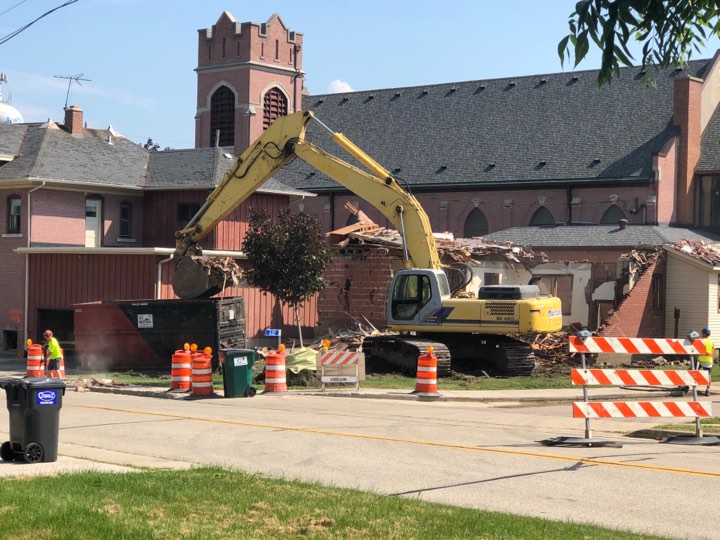 Members of Resurrection Parish could make proposals for some of the items in buildings and remove them prior to the tear down.
Parish member Denise Rate said, "The church council determined this was the right course by taking everything into consideration and being good stewards of donated money."
Due to movement of large truck traffic, motorists are asked to avoid using Church Street in Allenton during the normal workday hours. The parking lot will also be off limits during the demolition project.  Access to the parking lot and Church Street will be available on the weekend for church services.