July 19, 2019 – West Bend, WI – A new BBQ restaurant will open before the end of the year in West Bend.
Clay Covert is opening a Billy Sims Barbecue in the Washington Plaza, 1442 W. Washington Street. It's the strip mall on the north side of the road that includes Little Caesar's Pizza, Subway, and China Town.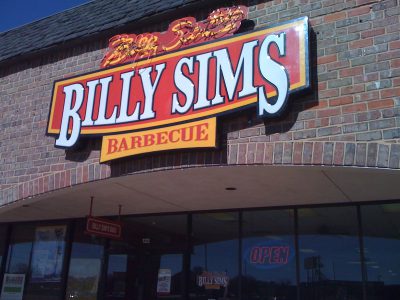 Covert's store would be on the east end of the strip mall in the former AT&T location.  "I have the plans done and they're with the city," he said.
A resident of Slinger, Covert previously ran his own marketing firm. "I'm going to use that marketing experience and develop the franchise," he said.
A native of Detroit, Covert was familiar with former NFL player and Heisman Trophy winner Billy Sims. "He played for the Detroit Lions and a few years ago he partnered with someone and decided to open a couple restaurants and franchise them," said Covert. "This is a small, up-and-coming franchise with stores primarily in Oklahoma, Kansas and a couple in Detroit, Iowa and Colorado but this will be the first foray in Wisconsin."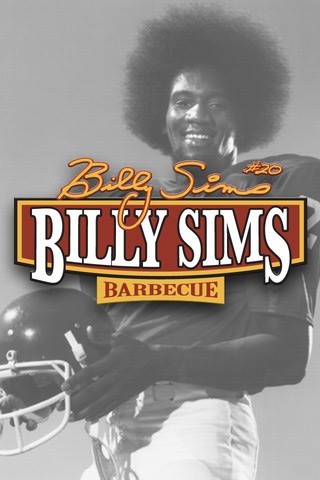 Covert describes it as a "southern BBQ chain" that features pulled pork, brisket, turkey, chicken and ribs. "One of the unique things they serve is baloney and what really sets it apart is all the meat is smoked with pecan wood; it gives it a more sweeter taste," he said.
During his research Covert focused on the West Bend area because he wanted "a community that would be big enough to support the restaurant, but not Milwaukee."
"West Bend seemed like the perfect choice because it's close to where I live, it's a good size city and one of the greatest things is nobody really specializes in barbecue in this area," he said.
The franchise format is considered "fast casual."
"There will be plenty of seating, carry out and we will do a lot of catering," he said. "The style is similar to a Qdoba where you place your order, go down the line and get your food."
Click HERE to look at the menu.
Covert is expected to employ about 15 part timers and is expected to open in late fall.
Adam Williquette, Broker and Owner of American Commercial Real Estate oversaw the lease of the space.
Graphics courtesy Billy Sims BBQ