February 1, 2023 – Kewaskum, WI – Drexel Building Supply is expanding its footprint to Kewaskum, WI after the recent announcement of its acquisition of custom door manufacturer McMahon & Co.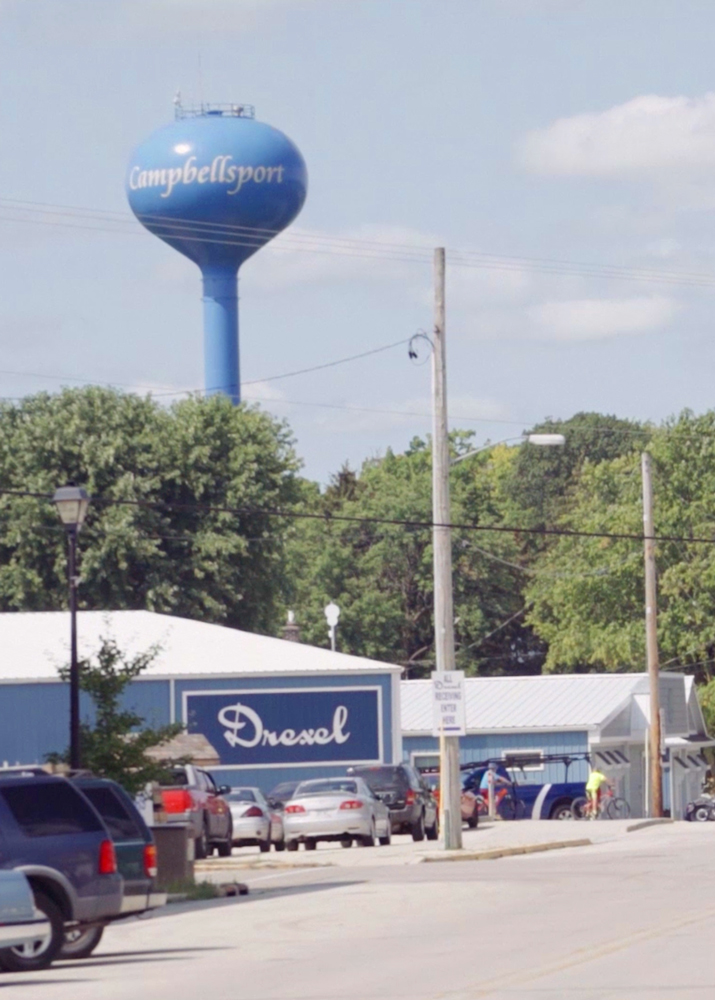 Located only 6 miles from Drexel's Headquarters in Campbellsport, the facility will continue to manufacture quality products customers have come to expect out of McMahon & Co.
Click HERE to SUBSCRIBE to FREE local news at
"We saw an opportunity to go direct to our consumers with the acquisition of McMahon and have been elated over the experience we have had working with the McMahon team," said Joel Fleischman, President of Drexel Building Supply.
"As we continue with our strategy of growth and vertical integration, we became excited about the opportunity to grow with the Village of Kewaskum."
With and initial expected employment of nearly 100 team members, Drexel Building Supply is anticipating breaking ground in 2023 on a plot of land within a new industrial park Drexel and the Village of Kewaskum are dubbing the "Blue Door District."
The Blue Door District will be located on the north end of the Village along Hwy 28 approximately one-half mile west of US-45.
Construction will include a 200,000+ square-foot building that can be expanded in the future. In addition, Drexel has ownership of remaining lands within the Blue Door District and will be actively recruiting for quality neighbors. This project is subject to the creation of a Tax Increment Financing District (TID), land annexation and a mutually agreed upon developer's agreement.
Drexel Building Supply is actively recruiting to fill positions at the new facility in Kewaskum, Washington County, as well as their other locations. If you're interested in joining Team Blue and have a desire to Supply.
Drexel Building Supply, founded in 1985, is a leader in providing building materials and services to professional contractors and homeowners throughout Wisconsin. Drexel Building Supply aligns their entire team around one mission: Supply. Happiness. They live and operate around their 11 core values, these values are the backbone of what drives their team to success.
Since 1985, Drexel has remained committed to providing quality products and services. Team member owned and community driven, there are currently nine Drexel locations: Amherst, Berlin, Campbellsport, Columbus, Jackson, Kiel, Little Chute, New Berlin, and Wrightstown Wisconsin.