May 6, 2022 – West Bend, WI – An Old Navy clothing store has its eye on West Bend, WI.
A new project was posted at 3:40 p.m. Tuesday afternoon, May 3, 2022 regarding an existing 13,000-square-foot store front. Construction is expected to start July 25 and be complete by October 1, 2022.
A quick review of the property shows a 13,000-square-foot parcel formerly home to MC Sports in the West Bend Corporate Center, 1311 W. Paradise Drive.
MC Sports announced in February 2017 it would be closing its West Bend, WI location along with 65 other stores across the Midwest.
Click HERE to look at the property location and availability. The outline of the 13,000 square-foot-store is on Page 3 in the PDF.
There are nine Old Navy stores in southeast Wisconsin including Old Navy on Sunset Drive in Waukesha, Bay Shore in Whitefish Bay, Johnson Creek, and Southridge.
It was April 26, 2022 when WashingtonCountyInsider.com reported Dunham's Sports had its eye on the former Boston Store/Elder-Beerman location in the West Bend Corporate Center. Early indications are that store is expected to open in a July/August timeframe.
Current space available for such a large store is over by the West Bend Corporate Center which includes the former Boston Store/ MC Sports strip on Paradise Drive just west of Highway 45.
Click HERE to SUBSCRIBE to FREE local news at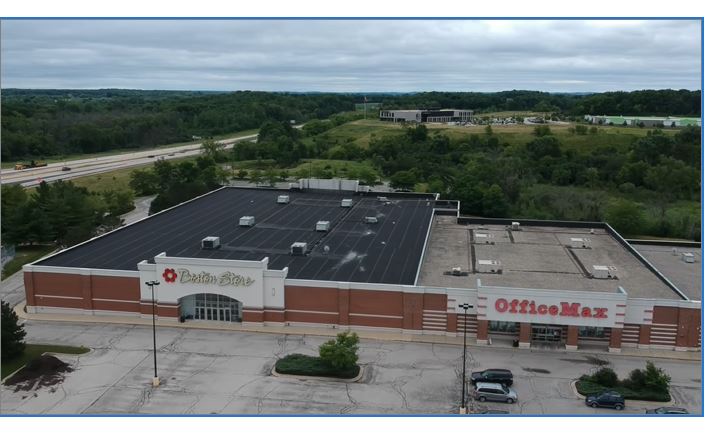 Click HERE for an old-school video of the West Bend Corporate Center
Old Navy describes itself as "a clothing and accessories company owned and operated by Gap, Inc. Old Navy offers other brands, including Banana Republic, Athleta, Intermix, Hill City, and Janie and Jack."
This is a working story, and more information will be posted when details become available.