Recognizing Ken Ramthun for 47-years of service with Boltonville Fire Department | By Ron Naab
April 3, 2019 – Boltonville, WI – The Boltonville Fire Department honored one of its own on Saturday, March 30.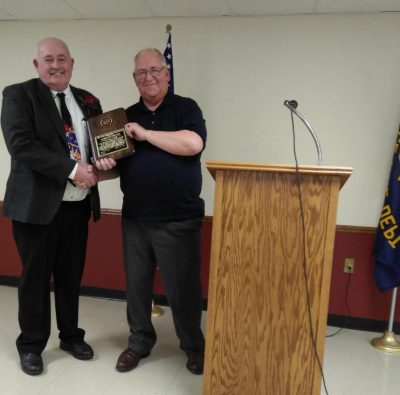 The celebration commemorated Ken Ramthun's 47 years serving as a Chief Fire Officer for the department.
Ramthun started in 1969 and after three years of training and attending fire service educational programs he was chosen to be an Assistant Chief.
Assistant Chief Ramthun served in this capacity up until 2012 when he was elected Chief of the Boltonville Fire Department.
Ramthun was the Training Officer for many of his years as Assistant Chief. In addition, Ramthun was an adjunct instructor for Moraine Park Technical College teaching Firefighter I and Firefighter II courses along with Fire Apparatus Driver/Operator.
Town of Farmington Chairman Chris Elbe presented Ken with a formal resolution recognizing his many years serving as a Chief Officer.
Ron Naab, President of the Badger Firefighters Association, presented a citation plaque recognizing Ramthun's years of mentoring and sharing his knowledge with others to be better firefighters.  The department had a very nice Maltese Cross plaque made with an axe in the center recognizing Ramthun for his outstanding leadership.
There were approximately 100 people in attendance, which included Ramthun's immediate family and a number of firefighters from the area.