Record crowd Saturday night at Washington County Fair | By Aerial Drone Photography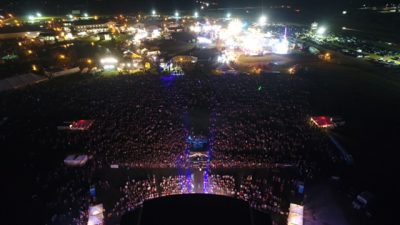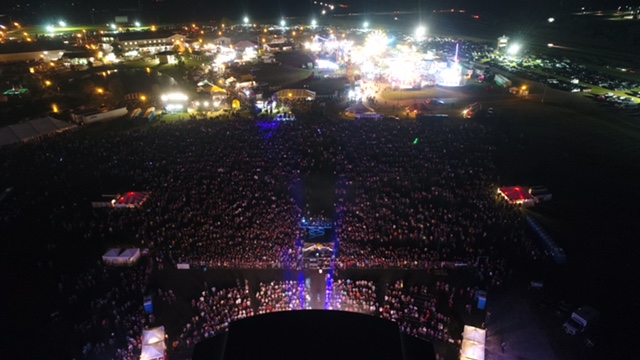 July 30, 2017 – Washington Co., WI – A sold-out crowd for headliner Dustin Lynch during Saturday night's performance at the Silver Lining Amphitheater at the Washington County Fair.
Lynch is a high-energy country recording artist who has been heralded as the heir to George Strait's throne. Prior to the start of the show Lynch held a meet-and-greet with about 20, posed for pictures and signed autographs.
Lynch took the stage following opening acts The Swon Brothers and Dylan Schneider.
The young Tennessean wowed fans with hits "Small Town Boy," "Cowboys and Angels" and "Where It's At."
Lynch took the stage standing atop a riser behind the drummer. He was dressed in a snug blue t-shirt, painted-on blue jeans and cowboy boots.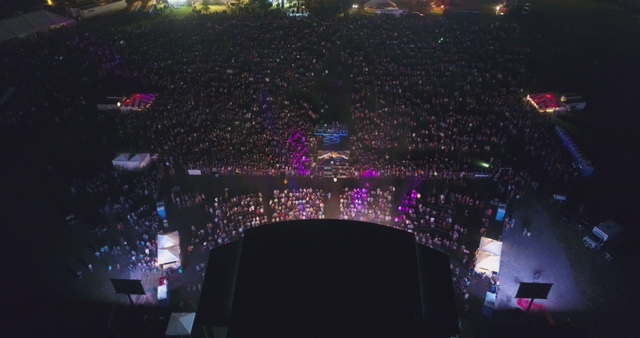 Dustin Lynch photos courtesy Washington County Fair and Aerial Drone Photography