April 8, 2021 – West Bend, WI – Pick 'n Save north, 2518 W. Washington Street, in West Bend was evacuated around 10 a.m. Thursday after police received a call about a bomb threat.
Police combed the area and visited other businesses along Wildwood Road including the strip mall to the north, Stein's, and the Stockhausen mall area.
The entrances to the grocery were blocked with police vehicles and yellow tape. Employees and customers were evacuated from the store. Business owners in the area were also visited by police to ensure there was nothing amiss.
After a little more than an hour no device was found. Police issued the press release below.
Pick 'n Save reopened around 1:30 p.m.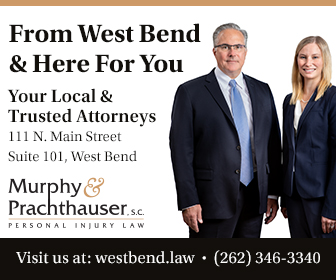 BOMB THREAT
2518 West Washington Street
On Thursday, April 08, 2021 at 9:23 AM, a person that did not identify themselves called the West Bend Police Department and stated a bomb had gone off at the Pick N Save North store.
West Bend Police Department personnel and West Bend Fire Department personnel responded to the store. Police officers arrived and found there was no explosion. Officers were directed to an unattended package in the parking lot.
Police and fire personnel then assisted in evacuating the area. The Milwaukee County Sheriff's Department Explosive Ordnance Disposal Unit responded and examined the package. The package did not contain any explosive device or material. Personnel searched the store and surrounding area before opening the store.
The store and Wildwood Road from Washington Street to Park Avenue were closed for approximately one hour.
Investigators are working on identifying the caller.