West Bend, WI – Some big events are ahead this summer presented by West Bend Friends of Park and Rec.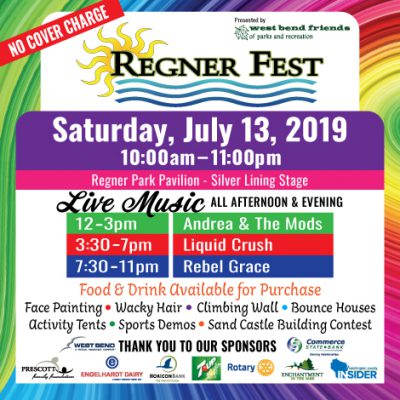 Regner Fest, a full day of family activities, is set for Saturday, July 13 and the River City Blaskapelle and Good Time Dutchmen will perform at German Night on July 17.
Mark your calendar and come join the fun!