November 19, 2020 – West Bend, WI – Richard "Dickie" Taylor, 82, of West Bend, passed away on November 18, 2020, at Froedtert Hospital in West Bend.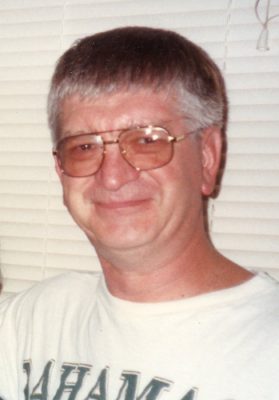 Dickie was born on July 1, 1938, the son of the late Russell and Marie (nee Faber) Taylor. Dickie was a good-natured and very generous soul. As a child he attended Barton School and St. John's Lutheran School in West Bend. As a teenager he was employed at the West Bend Aluminum Company and worked there for 40 years. He was a life time member of St. John's Lutheran Church and had a deep and abiding faith.
He was fun-loving and always ready to go anywhere. He looked forward to deer hunting with his Dad every year and later with his brother-in-law. He loved every member of the hunting parties.
Dickie especially looked forward to the many family trips to Florida, Mexico, and the cottage in northern Wisconsin where he enjoyed fishing. He was totally enthralled and enjoyed listening to the mariachi bands in Mexico.
Dickie had a special place in his heart for his nieces and their families. He constantly asked about their welfare. No family could have had a more generous and loving uncle and brother.
Those Dickie leaves behind to cherish his memory include a sister, Kathleen Roecker (nee Taylor, Harter) and her husband, Russ Roecker; a niece, Lisa (nee Harter) (Scott) Christiansen and their children, Steve Christiansen and Derek Christiansen (Fiancée, Sabrina Jorgensen); a niece, Dina (nee Harter) (Rodney) Arndt and her children, Nick Maurina and Brittany Zahn and Brittany's daughter, Brielle Heikkenen; other relatives and friends.
In addition to his parents, Dickie was preceded in death by his grandparents, Mr. and Mrs. Oscar Faber and Mr. and Mrs. Arthur Taylor; a great nephew, Curtis Zahn; a niece, Diana C. Harter; a brother-in-law, Richard Harter; other relatives and friends.
A private family service will be held for Dickie at St. John's Lutheran Church in West Bend. Burial will take place at Newark Cemetery in the town of Barton.
The family would like to extend their heartfelt thanks to Ivy Manor for the tremendous loving care they provided to Dickie.
The Myrhum – Patten Funeral Home has been entrusted with Dickie's arrangements.