Slinger, WI – Dittmar Realty, Inc. is completing the final stage of its luxury apartment complex, Ridge View Terrace Apartments, located north of Hwy 60 just east of Interstate 41.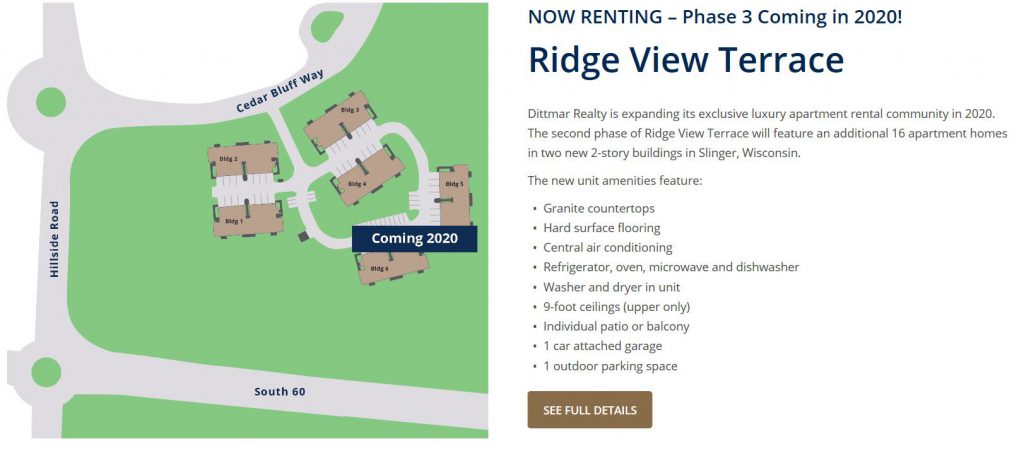 Brand new units feature private entrance, single car attached garage, full stainless-steel appliances, in-unit laundry, granite countertops, centrally forced air-and-gas heat.
These units will be available in summer of 2020.
Reserve your unit today by calling Dittmar Realty, Inc. at 262-251-5800.