West Bend, WI – During a special meeting on Thursday night, August 25, 2022 the West Bend common council voted 7 – 1, to refrain from putting a road referendum on the November 8, 2022 ballot. District 1 alderman John Butschlick was the lone dissenting vote.
Little information was provided prior to the meeting or during the August 15, 2022 meeting regarding road requirements, current road budget, road status, etc. The general fodder among the council was that they hear complaints about the roads.
Click HERE to SUBSCRIBE to FREE local news at
During the Thursday meeting the council bounced back and forth on general procedure; would the question be advisory or binding, would the amount requested be $1 million each year or $2 million.
District 5 alderman Jed Dolnick finally threw down the hammer and issued a statement setting the tone for the rest of the meeting.
"How did we handle the referendum for the 2021 capital projects borrowing," asked Dolnick, who then answered his own question.  "We didn't have a referendum…
"That was what… $4.5 million or $5 million?  We've never had a referendum to my knowledge for capital projects borrowing and now all of a sudden all of you want to have a referendum for a $1 million thing.
"All of a sudden you can't make a decision…. all of a sudden?
"We were elected to make this decision and I am frankly appalled at what I'm hearing. We don't need a referendum to hear from our constituents. Our constituents can call us or email us, and you know that.
"Why are you up here? $4.5 million for capital projects and that was no problem. No referendum even on our annual budget. But all of a sudden, we need a referendum? …and I think I know why but I won't say it because some people will get mad at me… I think it's why some of you don't want to make the commitment.
"This is unnecessary," said Dolnick.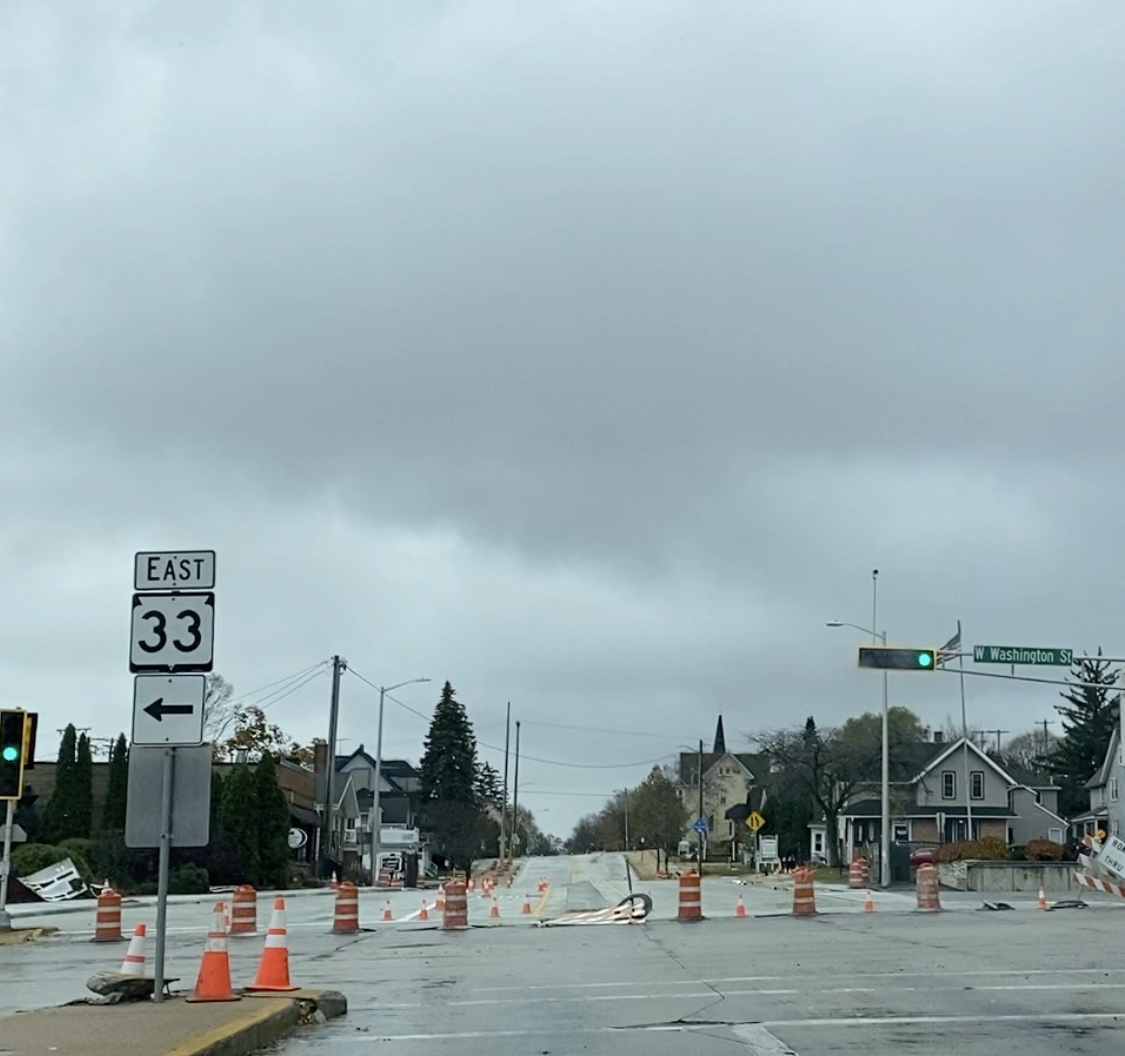 "I'm not saying I'm in favor of an increase… but we talk about this at budget time… that's what we're here for. This is nothing more than what Washington County is doing, and I thought we were better than Washington County. They don't need a referendum for the Sheriff's Department thing…. that's just because they don't want to make the decision. I thought we were ahead of that ballgame. Sorry if I upset some of you with my bluntness but I really don't think this is necessary," Dolnick said.
With limited discussion after Dolnick's statement, the council voted to nix the referendum for November 8, 2022 ballot.
There are already multiple referendum on the November 8, 2022 ballot including:
A $3.6 million annual increase to fund an anti-crime proposal in Washington County
Moraine Park Technical College has a $55 million referendum
Washington County also has a voter integrity referendum
The Town of Jackson is considering a referendum on refuse and recycling collection, the Town of Erin is considering a referendum on roads, the Village of Richfield has about 5 referendums on its ballot including one to add firefighters and Germantown is looking at a referendum on utilities.
There is also rumor the state of Wisconsin will post an advisory referendum regarding the suggested legalization of marijuana.
Thanks to City of West Bend taxpayers for providing the video.