West Bend, WI – Schreiber Foods is celebrating 75 years of feeding the world. It's a responsibility we don't take lightly, and that responsibility extends beyond our walls. Supporting our community is an important part of who we are, as a company and as individuals. Our team in West Bend is a great example of putting that caring spirit into action.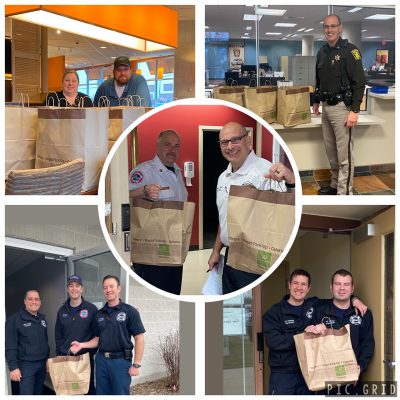 Our employees (we call ourselves "partners") take pride in the cream cheese made right here in West Bend for some of the country's biggest names in retail and foodservice. The partners were hoping cream cheese would bring a smile to the faces of local health care workers and first responders during the COVID-19 pandemic.
What better way for partners to show their appreciation than with bagels and cream cheese. Partnering with a restaurant, they assembled the care packages and delivered the treats to the West Bend fire stations and Washington County Sheriff's Department, as well as nearby Jackson Police and fire stations.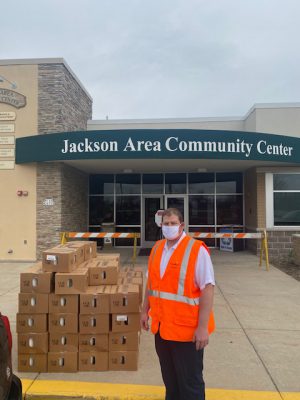 The team didn't stop there. They were able to get yogurt and cheese donations from some of our other facilities and donated them to the local Habitat for Humanity, Ruby's pantry and other area food banks.
The plant has also formed a new partnership with the local YMCA by establishing a $2,500 sponsorship.
"It's important to us to give back to our community," said Jeff, a Schreiber partner. "We're really excited about looking for ways to build our partnerships even more."
If you'd like to be part of a company that cares about its community, we have some great opportunities for you. We're currently looking for part- and full-time production workers to join us in West Bend. Day and night shifts are available.
We make personal and food safety a top priority, and we offer great benefits starting on day one, including medical, dental, vision and life insurance; paid time off and holidays in the first year; a 401(k) retirement plan with a 6 percent company match; and wellness programs.
Click HERE and learn more about our company and job opportunities and select the West Bend location.