Washington Co., WI – Schreiber Foods is excited to make an even bigger impact in local communities through its new Volunteer Rewards Program in the U.S.
For each hour employees volunteer, (we call ourselves "partners") will earn a donation credit to give to the nonprofit of their choice.
"It's awesome to know the hours I volunteer are going to result in dollars for the organizations I care about," said Schreiber Foods partner Jeff, who mentors students in a science and rocket club near Stephenville, Texas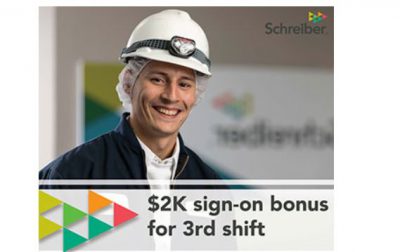 .
Giving back is a huge part of the fabric of Schreiber Foods.
Want to be part of a company that's #DoingGoodThroughFood?
Check out the interactive jobs map for opportunities at a location near you.