June 11, 2017 – West Bend, WI – The Biergarten at Regner Park wraps up this afternoon.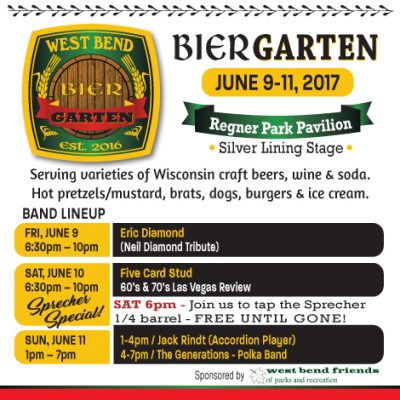 Regner Biergarten at the Silver Lining Stage will be the place for fun, food, beer and entertainment. Entertainment begins at 1 p.m. A dozen different beers on tap, soda, wine, Mike's lemonade and great snacks and eats.
See you at the Biergarten this week!
Join us this afternoon for a bit of polka with Jack Rindt on accordion followed by the Generations.