Sentencing of drug dealer in neighboring Dodge County | By Kurt F. Klomberg, District Attorney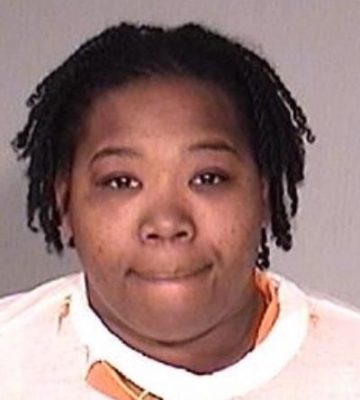 August 2, 2017 – Beaver Dam, WI – Lacreshia "L.A." Lightfoot was sentenced to 6 years in prison and 6 years of extended supervision, as well as an additional 5 years of probation today in Dodge County Court.
Lightfoot, described by prosecutors as "the central figure in a large-scale, organized, drug distribution ring operating in the City of Beaver Dam" was convicted of 2 counts of Delivery of Cocaine and 2 counts of delivery of heroin from 2016.
Confidential Informants made purchases from Lightfoot and her associates with the one common factor that Lightfoot's cell phone was used in most of the drug buys.
Lightfoot employed drug deliverers or 'runners' to deliver the heroin and cocaine to help conceal her identity.
Dodge County District Attorney Kurt Klomberg told the court at today's sentencing that this is organized
crime. The defendant was the head of an organization selling heroin and cocaine.
"The defendant was sophisticated enough to design and run an operation where getting drugs was as easy and convenient as ordering a pizza," Klomberg told the court. "The business ran so well it operated even when she was gone out of state," he added.
Klomberg praised the coordinated efforts of the Drug County Drug Task Force, Beaver Dam Police Department and Wisconsin DOJ Department of Criminal Investigation in breaking up the drug ring.
Judge Martin DeVries agreed with Klomberg: "Ms. Lightfoot is heavily involved in the sale of controlled substances. She was the central figure in the drug sales in the community," he said, adding "There are times when a non-violent crime does more harm than a violent crime."
Photo courtesy wiscnews.com