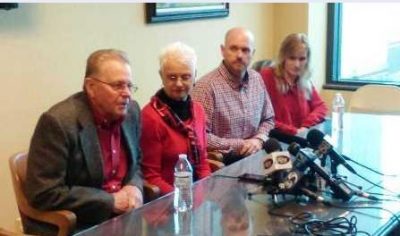 March 1, 2018 – Fond du Lac, WI – The family of Berit Beck finally had its day in a Fond du Lac County courtroom Thursday.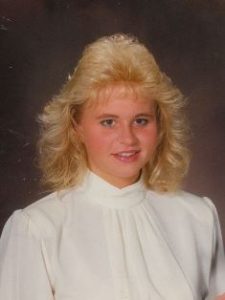 For 27 ½ years they've waited for justice for their 18-year-old daughter who was murdered in Fond du Lac in the summer of 1990.
District Attorney Eric Toney said, "Today there is no hiding for Dennis Brantner, today there is no forgetting for Dennis Brantner. Today is Berit's Day."
Judge Robert Wirtz sentenced the 64-year-old Brantner to 10 years in prison on a second degree reckless homicide charge.
Afterwards Beck's parents Dave and Diane Beck and her younger brother Ben talked to the press.
Diane Beck said Berit was a musically-talented young woman who was well-liked and a good person. "She was a unique individual," said Diane.  "She had so many loves and interests and cared about projects, and people, and kids."
Sheriff Mick Fink was a young detective when Beck's disappearance and murder was first investigated. He was impressed the Becks were able to endure over the years.
"What I feel sitting here today is that I'm just absolutely inspired by Dave, Diane, Ben and their extended family," Fink said. "They were able to hang together through all this time, put up with us and the struggles that we had along the way."
Brantner is currently serving time on a drug conviction. Along with the homicide conviction he could end up serving a total of 13 years and 2 months in prison. He would be 75 years old when he gets out.