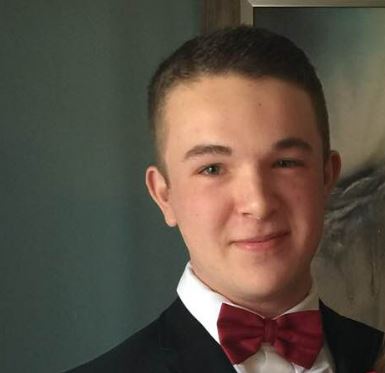 Dec. 20, 2017 – Menomonee Falls, WI – Collin R. O'Hair, January 13, 1999 – December 12, 2017 of Menomonee Falls.
Collin was called home to his Heavenly Father on Dec. 12, 2017 at the age of 18.
Collin is survived by his mother Kim, father Marc, step-mother Michelle, sisters Kayleigh and Kaitlyn, brother John, grandparents, aunts, uncles, cousins and numerous friends.
Visitation at the Funeral Home on Thursday, Dec. 21, 2017 from 4 p.m. until Vigil Service at 8 p.m.
Additional Visitation at St. Dominic Catholic Church (18255 W. Capitol Dr., Brookfield) on Friday, Dec. 22, 2017 from 4:30 p.m. –  5:45 p.m., followed by Mass of Christian Burial at 6 p.m.
Collin graduated from Marquette University High School in May 2017, and had plans to pursue a career in law enforcement.
Collin enjoyed fishing with his grandpa, cooking, playing baseball, basketball, volleyball and video games. He was a member of the Trap and Lacrosse teams during high school, was a Boy Scout and went camping at nearly every opportunity. Even though Collin is gone from this earth, his smile and sense of humor will remain in our hearts forever.
In lieu of flowers, donations to Marquette University High School or The Society for the Prevention of Teen Suicide, in Collin's name, would be deeply appreciated.
Please keep the family of Collin O'Hair in your prayers during this difficult time.