January 15, 2020 – West Bend, WI – Sharpshooters will be conducting a managed hunt in the coming weeks at Lac Lawrann Conservancy and Ridge Run Park in West Bend in an effort to better manage the growing population of deer in the City.
This is the third such hunt since a Deer Management Committee was formed in 2017.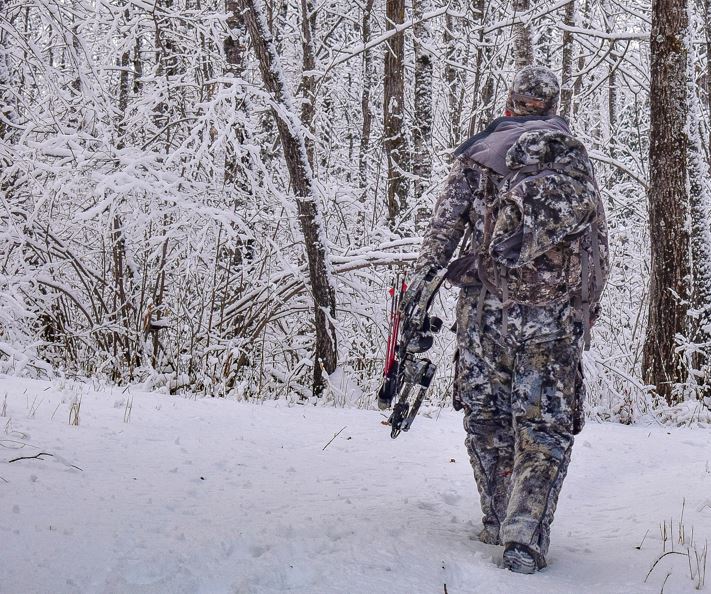 The City of West Bend allowed a managed hunt for two years. The first effort in 2018 was coordinated in house and included three bow hunters who had to pass a marksmanship test to qualify to take part.  Hunters spent five days in the park and shot a total of three deer.
The Deer Management group and West Bend Common Council followed up with a more aggressive plan in 2019 and hired sharpshooters in an effort to trim the herd by 60 at Ridge Run Park and Lac Lawrann Conservancy.
Sharpshooters totaled 56 deer in 2019 and are looking to trim the herd by an equal amount or better this year.
District 1 alderman John Butschlick is part of the Deer Management Committee.
"The sharpshooters will conduct the managed hunt in January and February," he said.
Some neighbors have already voiced their concern saying they felt the number of deer in the City has dramatically declined. Butschlick said that's not the information they've received.
"They did a drone search of the parks and I was shocked at the number of deer they found at Lac Lawrann," he said.  "Three or four weeks ago hunters spotted 150 deer."
This past year Bicentennial Park and its deer population was also discussed.   Butschlick said the deer are extremely heavy on 18th Avenue especially near Miller Street and Hilltop Drive. "The deer trails in that area are just like runways," he said.
The City applied for a $5,000 Urban Wildlife Damage Abatement and Control grant to help offset the expense which totaled a little more than $9,000.
Butschlick said the paperwork has already been filed and with advisement from the DNR he hopes to secure the grant to cover the cost of the 2020 managed hunt.
The city is targeting a reduction in deer numbers to reduce deer damage to habitat, property and car/deer collisions.