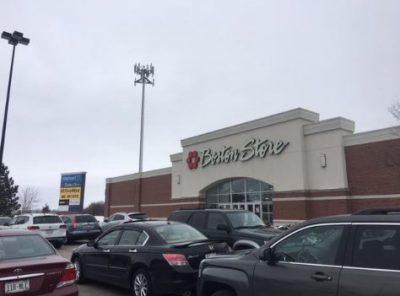 April 18, 2018 – West Bend, WI – There were more than 10 people waiting outside Wednesday morning at Boston Store in West Bend as the clerk opened the door for shoppers. Word had already spread that the store at 1291 W. Paradise Drive was among the hundreds closing and going out of business.
"I guess I wasn't surprised," said Marie Selenka of Slinger.  "We lost Pier One and now we're losing this and it's a shame."
There were quite a few shoppers combing the store and taking advantage of sales and many mentioned they felt it  was only a matter of time.
"I have mixed emotions because I thought the quality of merchandise had been going down," said Debbie R. from Richfield.
"I don't think the buyers have my age group (60) in mind and they always have these coupons and most of the time they're not good for the item you purchase so it doesn't surprise me with the competition out there."
Debbie said she grew up with Boston Store. "My first Boston Store was Capitol Court in Milwaukee. We would go to The Grand and my mother used to work at Schusters in Milwaukee."
"So many people buy online now. I still like the brick and mortar stores so the new generation is different," Debbie said.
"We're from the Waupun area and they're all closing," said Kathy F.
"I like the Boston Store and I don't like that they're closing but what are you going to do,"  she said.  "I'm actually kind of torn because I do a lot of online shopping because it's convenient and I understand it's hard for stores to stay open."
According to a news release Bon-Ton President and CEO Bill Tracy said, "While we are disappointed by this outcome and tried very hard to identify bidders interested in operating the business as a going concern, we are committed to working constructively with the winning bidder to ensure an orderly wind-down of operations that minimizes the impact of this development on our associates, customers, vendors and the communities we serve."
Officials said "the Great American Group LLC and Tiger Capital Group LLC will acquire the inventory and certain other assets of the department store chain."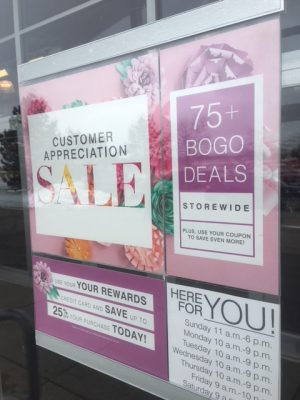 In West Bend, a sale related to the liquidation is underway. Sources said about 50 employees at Boston Store in West Bend will be out of work because of the closure.\
More details regarding the store closure and liquidation plans will be released shortly.
Reuters news service has been reporting "another retailer might acquire some of the stores and operate them under one of the Bon-Ton names."