Sixteen veterans from Washington County on the Sept. 7 Stars & Stripes Honor Flight
August 26, 2019 – Washington Co., WI – There are 16 veterans from Washington County on the 53rd Stars and Stripes Honor Flight which takes off from Mitchell Airport on Saturday, September 7.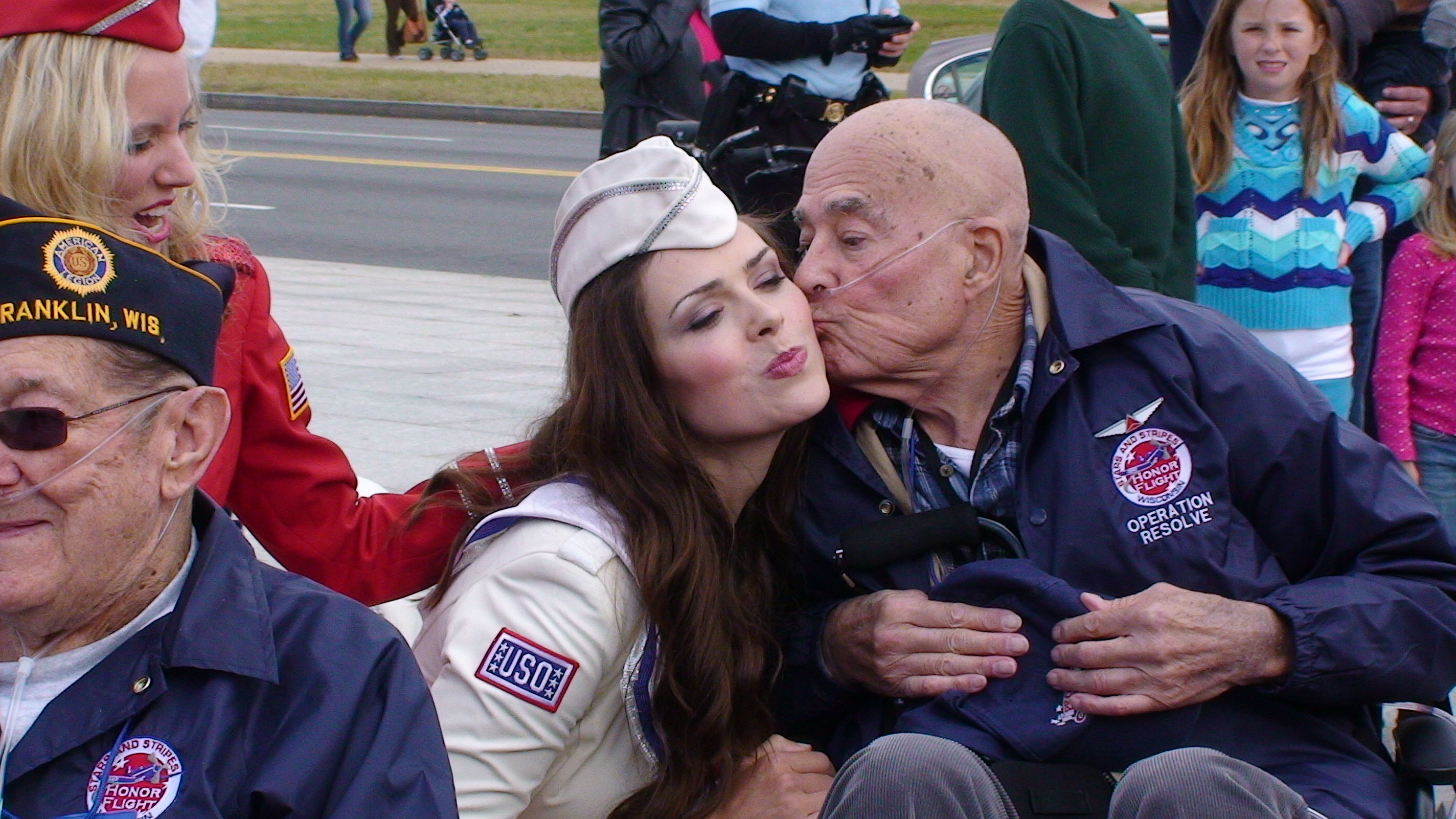 Vietnam Army Michael Wilhelm of Germantown
Korea Army Anthony Roskopf of Germantown
Korea Navy Wendel Smith of Colgate
Vietnam Navy Paul Gillis of Hartford
Korea Marines Ronald Fass of Hartford
Vietnam Army James Gilmore of Hartford
Vietnam Army Vincent Strupp of Hartford
Vietnam Air Force Judith Warnecke Strupp of Hartford
Vietnam Navy Dennis Albrecht of Hartford
Vietnam Army Steven Liegl Sr. of Kewaskum
Vietnam Army Ronald Wicke of West Bend
Vietnam Marines Carlos Nava of West Bend
Vietnam Army Stephen Hebel of West Bend
Vietnam Air Force Richard Holbrook of West Bend
Vietnam Marines Lawrence Ketterman Jr. of West Bend
Vietnam Army Irving Marsh of West Bend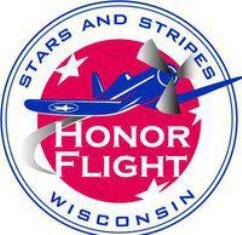 Two Allegiant Airlines A320 aircraft will leave Milwaukee's Mitchell Airport at approximately 7 a.m. on flight day, bound for Baltimore Washington International Airport with 169 local veterans (and their guardians) on board.  On that day, Stars and Stripes Honor Flight will welcome 9 WWII veterans, 43 Korean War veterans, and 117 veterans of the Vietnam War.
Veterans who will be taking their Honor Flight on September 7 include a 99-year-old WWII submariner, a crew chief on a Huey helicopter, a member of the 101st Airborne "Screaming Eagles" in Vietnam, and a 93-year-old female WWII Navy veteran who was an aide to Admiral Richard Byrd, the Medal of Honor recipient and famed polar explorer.
The flight is sponsored by Sendik's, a long-time supporter of Stars and Stripes Honor Flight, whose customers made a huge donation toward the cost of the flight.  "We would like to thank our dedicated Sendik's associates and generous Sendik's customers who helped to make this donation possible to give 169 local veterans a day of thanks and recognition.  As always, we are inspired by the dedication of so many to honor the service of our local veterans," said Margaret Harris, family co-owner of Sendik's Food Markets. 
After the planes land in Baltimore on flight day, the veterans will board coach buses to tour Washington DC's WWII Memorial, the Korean War Memorial, the Air Force Memorial, the Vietnam Veterans Memorial Wall, and more. The day will also include viewing the Changing of the Guard at the Tomb of the Unknown Soldier at Arlington National Cemetery.  A DC Park Police escort will ensure that the veterans do not spend time stuck in traffic.
"What an honor it is to celebrate such an incredible group of heroes," said Paula Nelson, president of Stars and Stripes Honor Flight. "Our veterans will join us from all over southeastern Wisconsin for this trip of a lifetime.
So many of our oldest veterans came home many years ago without a true homecoming. We look forward to welcoming them home the way they should have been welcomed home decades ago, and we are so grateful to our volunteers, our sponsors like Sendik's, and our community for their support of our veterans and our mission."
Honor Flight is a national program with more than 130 hubs from coast to coast. The WWII Memorial did not open until 2004 and many veterans are unable to visit Washington DC without assistance. Nationally, hubs in the Honor Flight network have taken well over 221,000 veterans to see their memorials.
Timeline of activities for the Saturday, September 7 Stars and Stripes Honor Flight: 
4:30 am
–Veterans and their guardians begin check in at Mitchell Airport's main concourse 
5:45 am
– National Anthem and boarding entertainment by barbershop quartet "Cream City Crooners"
6:30 am
– Flights depart for Washington Dulles Airport, water cannon salute on runway
9:30 am (ET)
– Flights arrive at BWI Airport, load buses for DC tour
6:30 pm (ET)
-Return to BWI Airport, load plane for departure back to MKE 
8:30 pm (CT, approximate)
Return flights land at Mitchell Airport, veterans deplane for parade through the airport's main concourse. The Kettle Moraine High School Band and the Arrowhead Hawkettes dance team will provide spirit for the Homecoming parade.