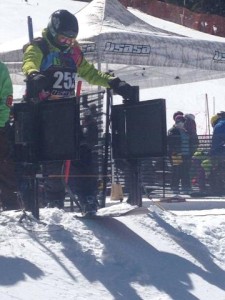 So today was my first race day. I raced slalom in my Alpine board. The nerves got to me and I slipped out my first run but still finished with an OK time.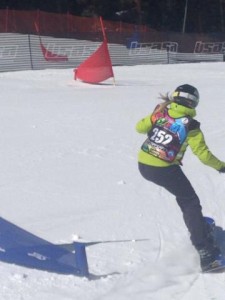 My boots were giving me trouble because they are so old and they rub. I tightened them up and ran my second run.
I came in 5th that run and finished in 15th place out of 40 at nationals!
Only 40 in the nation qualified to compete so overall I was proud of how I did.
I can only imagine how I would have done if I didn't fall, but its okay. Monday I plan on getting new boots to get ready for my other alpine race on Thursday.
Giant Slalom is my race anyway.
Slinger High School sophomore Lexi Bullis is at Copper Mountain in Colorado to compete in the Giant Slalom, Slalom and Boardercross events for snowboard at USASA Nationals
More stories about Bullis and her snowboarding career at prepping for national competition.