January 20, 2020 – Slinger, WI – It was another awesome weekend for the Slinger and Hartford snowboard teams. Sunday started the first boarder cross race of the 2020 season, and the third slalom and giant slalom race.
This weekend's winners: Jax Wiedmeyer and Marisa Reyes sweeping gold in both events, Ethan Smith with first in giant slalom and second in slalom, McKinley DeLong, Joe Hefter, Brady Jackson, and McKinley DeLong won silver in both events, and Sophia Parkinson with second in giant slalom.
Third place went to Luke Schmitt, Ava Stortz, and Slinger Alumni and Coach Alex Hefter in giant slalom. Honorable mentions go to Brian Pomeroy and Cole Rummel from West Bend High School. Pomeroy took third in both divisions and Rummel captured another first place finish in giant slalom and a second in slalom.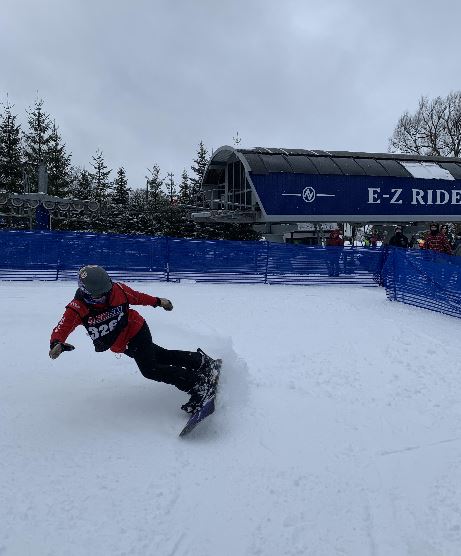 The course conditions for slalom looked fantastic, not too icy, but the snow was falling pretty consistently. It cleared up by the end of the day just in time for giant slalom, where most falls were taken by racers.
Zach Kirkpatrick of Germantown is on the Midwest Best team. He said the course looked a little dangerous. "The cross rutting from slalom is in the way of the giant slalom course. I'm sure going to get a lot of air coming around those turns. I think someone might get hurt," he said.
No serious injuries occurred.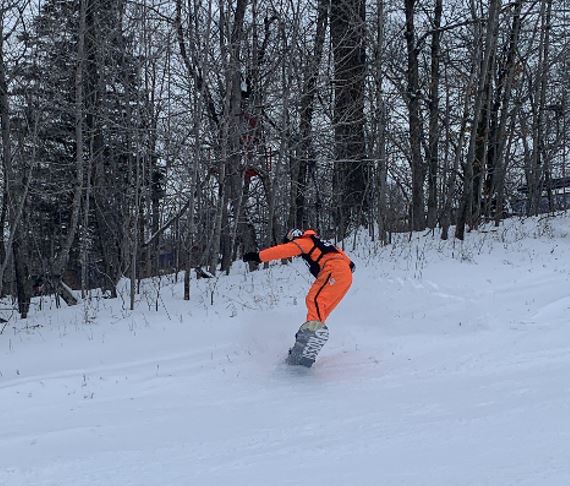 The temperature was perfect, except for some wind at the end of the day.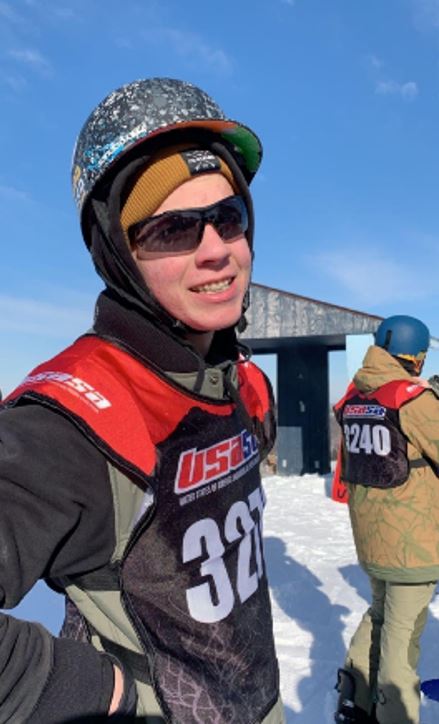 The first boarder cross event of 2020 happened this weekend as well. The racers toughed out the cold. Medalists included (front) Kennady Wiedmeyer, Jax Wiedmeyer, Marisa Reyes, Ava Stortz, Sophia Parkinson, Kallie Weyer, (back) Isaac DeWalt, Emma Smith, Ethan Smith, Brady J, Aj Arndt, and Joe Hefter. Great job representing the Slinger and Hartford way, everyone.
Nick Vandervest, a junior at SHS showed kindness to a racer who was in a bit of a crisis. He was given the Conference Sportsmanship Award this weekend. Slinger and the whole Midwest Best Conference thanks Nick for being so kind. He is truly a great addition to the Slinger Snowboard Team.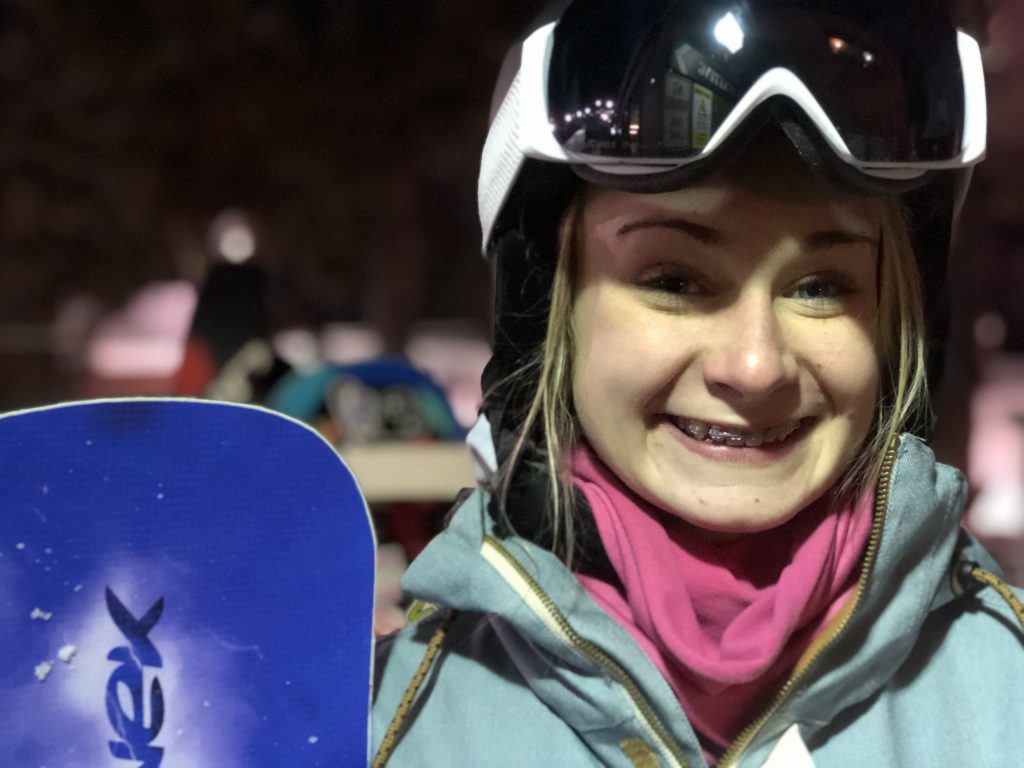 About the author: Delaney Braun, 15, is a freshman at Slinger High School. She is reporting for her team as she nurses a season-ending injury.
As for my personal injury update, I got to speak with my orthopedic surgeon, and he confirmed the extent of my knee injury is worse than we thought. My ACL is completely torn, my LCL ligament is sprained, and the extent of tearing in my meniscus is unclear until surgery is performed. As for now, I can walk with minimal pain: I will come off crutches and my knee brace after surgery. I was thankful for that good news. As for now, I am in physical therapy to gain range of motion so the recovery will be easier. My surgery is February 12 with a six to nine month recovery. I believe this injury has happened to me for a good reason and I have faith I will be a stronger racer next season.
I came to watch the giant slalom and slalom race on Saturday, and it was the most fun I've had in a while. It was my first time since my injury I got to see my closest friends again. It was so nice to see all of my teammates from Slinger and Hartford, as well as my friends from other teams.'
I felt so welcomed by all parents and racers from my team even though I have missed a few races sitting out, and I appreciate all the support and love I received. The racers and their parents are like family to me, so I felt like I was back home again. I was overwhelmed but grateful by all the hugs I got on Saturday.
Standing at the bottom of the hill watching my friends was a totally different perspective, but it opened up my eyes to how lucky I've been to not be injured since now. Hunter Wenzel from Hartford came as well, and we both interviewed some of our oldest racing friends and took videos of them in hopes of creating a humorous video for the team to reflect on at the end of the season.
I think I can speak for both Hunter to say we miss racing, but we will bounce back stronger than ever.