Slinger School District administration address safety concerns in light of threat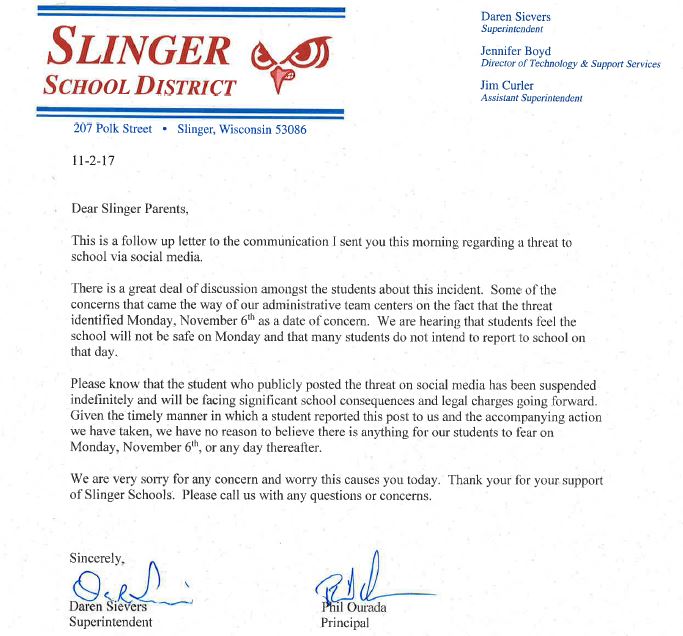 Nov. 6, 2017 – Slinger, WI – Classes are in session today at Slinger High School and one student is facing legal action after a threat was posted on social media. District Superintendent Daren Sievers said the district became aware of the post Thursday, Nov. 2 and immediately began following up. Sievers said parents were notified along with authorities and one student was taken into custody. The Slinger School Board will follow up with normal protocol and expulsion.
Sievers said even though Monday, Nov. 6 was identified as "a date of concern" the district is confident the school is safe.