Washington County, WI – The Smoked Chicken Quesadilla with sautéed onions, bacon, tomato and a side of rice is on tonight's Monday Special for your dinner enjoyment at Bilda's Friess Lake Pub, 4493 Hwy. 167, Hubertus, WI.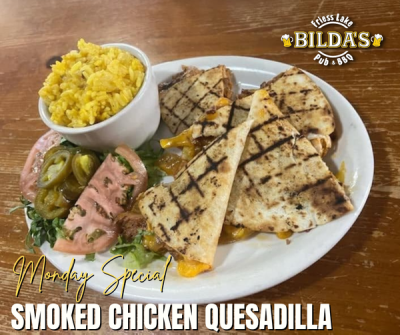 Happy Hour every Monday – Thursday from 3-5 p.m.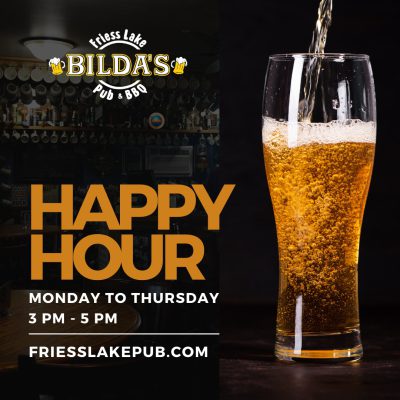 Bilda's Friess Lake Pub is located on the corner of Hwy. 164 and 167.