February 4, 2022 – West Bend, WI – Catholic Schools Week is wrapping up across West Bend and Washington County as parochial schools celebrate Faith. Excellence. Service.
Some of the scheduled events included tours of the school, career day, an all-school Mass and a day when scouts celebrated veterans with a flag-raising ceremony.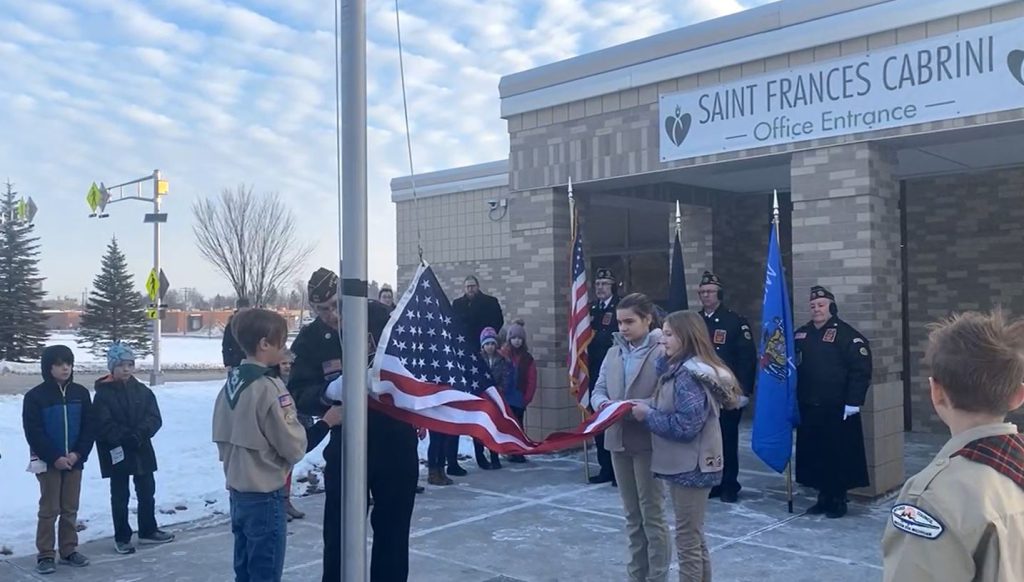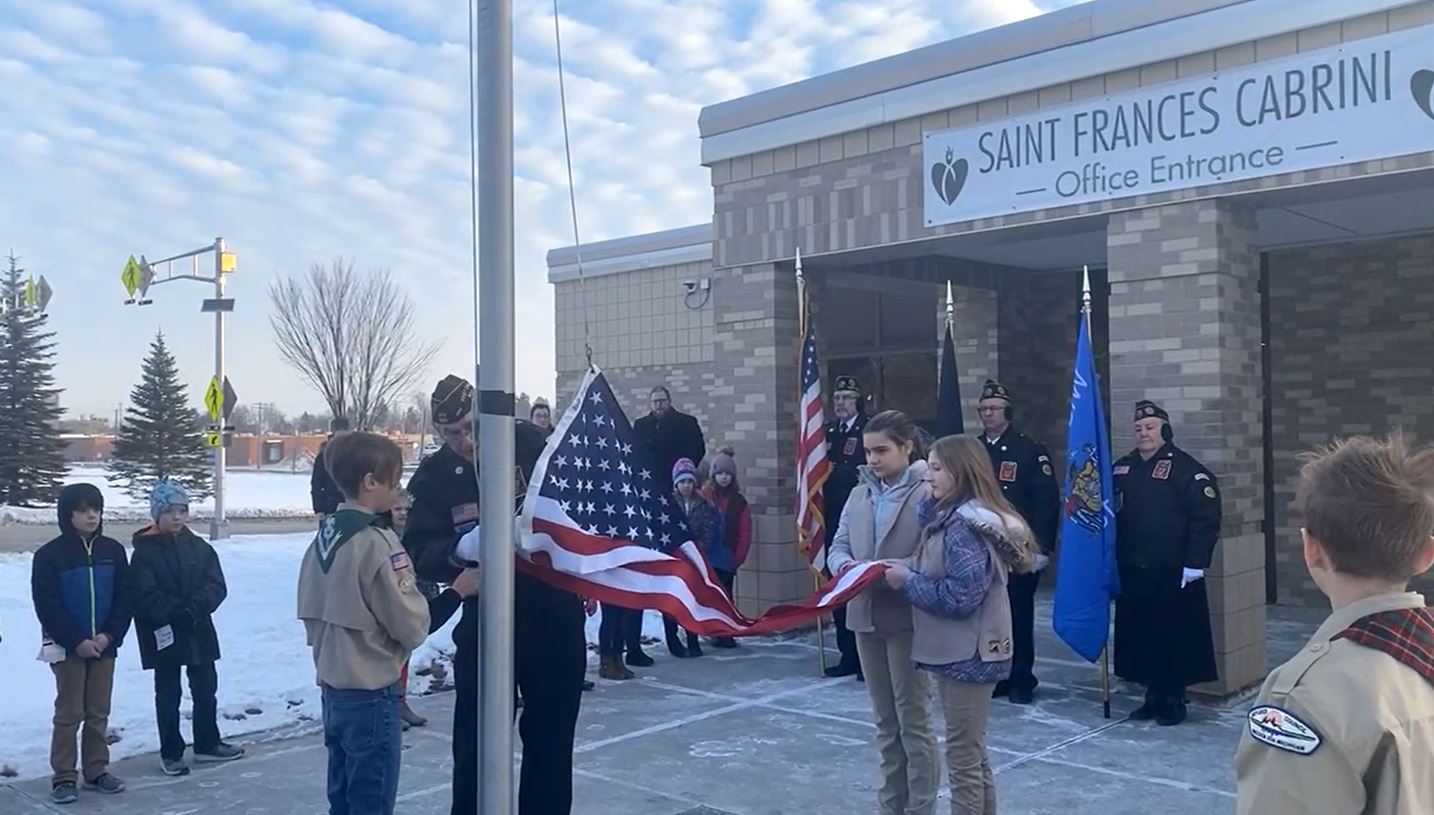 This afternoon St. Frances Cabrini will announce its annual Mother Cabrini Award winner.
As we wait for the big announcement here's a look back at the winner from 2016.
As part of Catholic Schools Week, St. Frances Cabrini presents its annual Mother Cabrini Award and this year's winner is Judy Stallman.
"She's one of the best religion teachers I've ever had," said fifth grader Daniel Tejeda.
The Mother Cabrini Award has been presented to a staff member at Saint Frances Cabrini since 1989 making this the 26th year for the award. Nominations are made by staff members with criteria based on Mother Cabrini's life.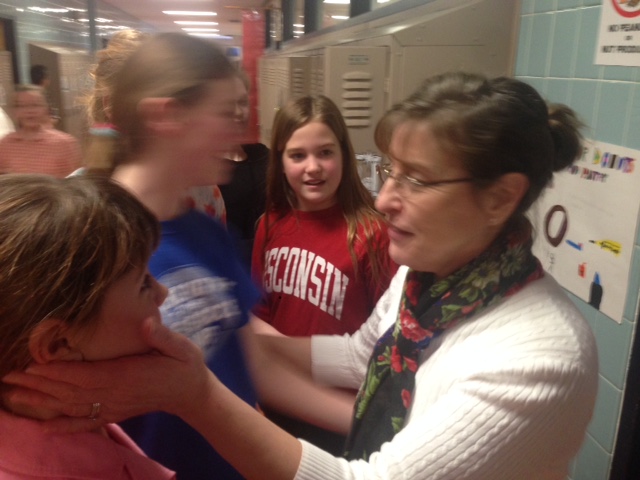 Qualities considered include perseverance: The spirit and will to proceed on, despite difficulties or obstacles, Missionary Zeal: A great desire to reach out to others, Simplicity: A desire to live an unencumbered life, looking more to values and Educational Mission: An attitude that demonstrates love for children.
"She's very caring and compassionate and treats everyone with respect," said K4 teacher Pat Kraemer. "She has a strong religious background and children respect her; she's just an all-around great person."
Stallman has been teaching at Cabrini for 30+ years. "I just love my job," she said.
Shocked to receive the award, Stallman said it's usually given to "someone new every year." Stallman recalled; she received the award about 20 years ago.  "Yes, it was a surprise," she said.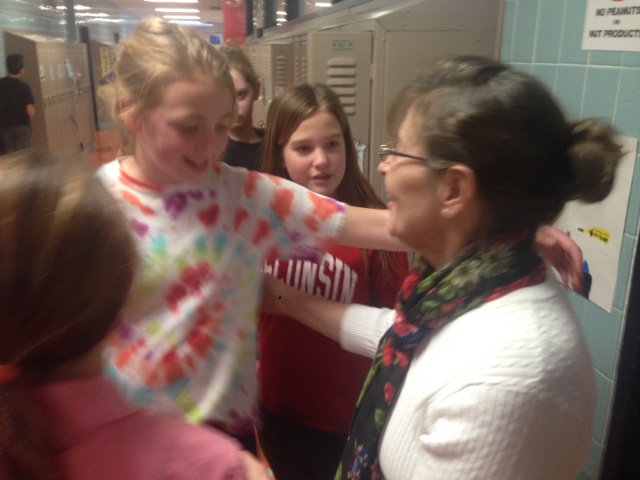 Stallman credits prayer for growing her connection with students. After the announcement Friday afternoon there was a parade of girls and boys who stopped Stallman in the hallway to offer a congratulatory hug and a note of thanks.
A release from the school included comments from other teachers on who praised Stallman for her faith and commitment to teaching.
She is a positive and uplifting person. She loves her students! She has donated much of her time and talents to the school and is a great role model of her Faith in God.
Her educational mission is displayed daily in how she treats and works with her students and her missionary zeal is shared with all. She lives a simple, unencumbered life living humbly with God as her guiding force. She lives out her faith daily praying for our staff and students.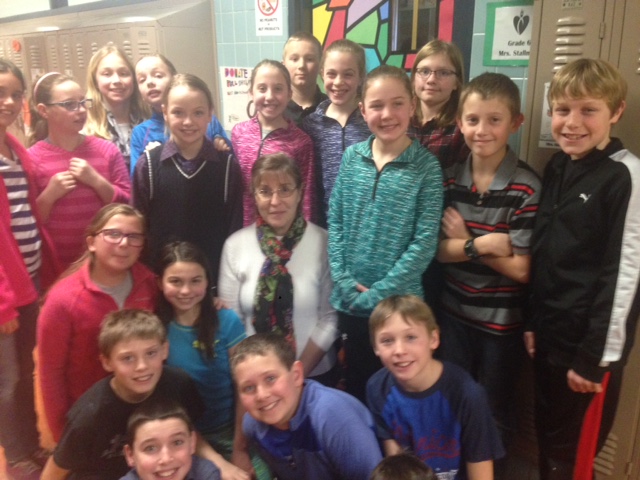 She is always very encouraging and reminds others through prayer and rosary invitations that our true mission is to serve the Lord. Her gentle spirit is an inspiration to students and staff! She has taken on the role of religious leader for our school with grace and humility. She is always willing to share her expertise and is never judgmental. Most of all, she exemplifies what it means to lead a Christian Life.