St. Lucas Lutheran in Kewaskum to host National Night Out block party August 6 
July 18, 2019 – Kewaskum, WI – On Tuesday, August 6, our neighbors in Kewaskum and Washington County are invited to join forces with thousands of communities nationwide for the 36th Annual National Night Out crime and drug prevention event.
National Night Out which is sponsored by the National Association of Town Watch and cosponsored locally by St. Lucas Lutheran Church and School, will involve over 16,790 communities from all 50 states, U.S. territories, Canadian cities, and military bases around the world.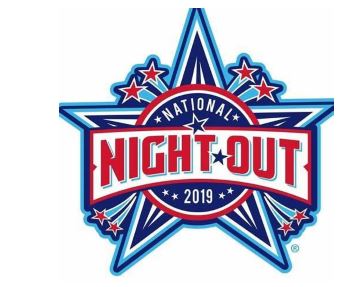 In all, over 38.6 million people are expected to participate in "America's Night Out Against Crime."
National Night Out is designed to: (1) Heighten crime and drug prevention awareness; (2) Generate support for, and participation in, local anti-crime efforts; (3) Strengthen neighborhood spirit and police-community partnerships; and (4) Send a message to criminals letting them know neighborhoods are organized and fighting back.
A block party for our whole community will be hosted Tuesday, August 6, 5:30- 8:30 p.m. at St. Lucas Lutheran Church and School, 1410 Parkview Drive. Parkview Drive will be closed down and activities will take place in the church parking lot and the school grounds. Handicapped Parking will be available along the alley between Parkview Drive and Bilgo Lane.
Bring a lawn chair and stay a while. Food and refreshments will be available.  Free entertainment for children will include a bounce house and various games.
The Kewaskum Police Department and Kewaskum Fire Department will have equipment on display. The West Bend Community Band will perform at 6 p.m.  The Kewaskum Big Band will follow at 7:30 p.m. Both groups will perform in the church parking lot. In case of rain, the event will be held in the St. Lucas Lutheran School Gymnasium.
On National Night Out, we invite neighborhoods nationwide to join us and "give crime a going away party."