West Bend Park, Rec and Forestry director Craig Hoeppner leaving for job in Oconomowoc
July 18, 2019 – West Bend, WI – West Bend Park, Recreation and Forestry director Craig Hoeppner is leaving West Bend to take a similar job in Oconomowoc.
On Tuesday, July 16 the City of Oconomowoc approved Hoeppner as its new director of Parks, Rec and Forestry. The job was posted May 17 at a salary between $90,790 to $116,730.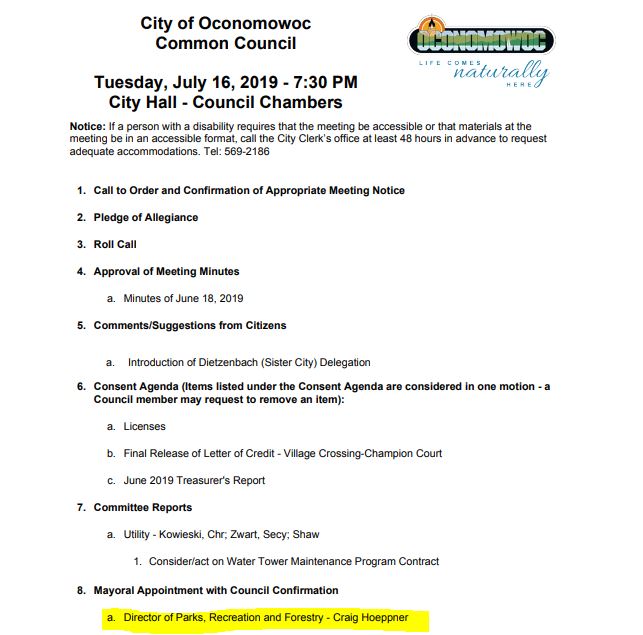 Hoeppner will replace Oconomowoc Park and Rec director John Kelliher, who recently left for a similar position in Brookfield.
Hoeppner has been with the City of West Bend since 2004. A couple standout projects where he played an integral part include the completion of the east side of the Downtown Riverwalk, helping oversee construction in 2018 of the basketball/pickleball/volleyball courts at Regner Park and of course the launch of the popular Dirty Ninja Mud Run.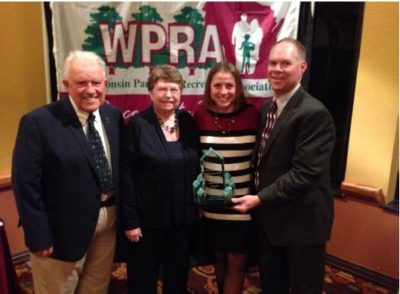 In 2016 Hoeppner received the "Professional Award of Merit," the highest award given by the Wisconsin Park & Recreation Association to a park and recreation professional in the State of Wisconsin.  Hoeppner was the second person in the West Bend Park and Rec Department to receive the Professional Award of Merit. Juliene Hefter also received the award and she began her career as Manager of Recreation Services for the City of West Bend.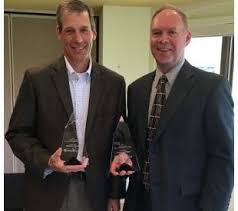 In 2017 Hoeppner was a co-recipient of the Betty Pearson Community Leadership Award along with Mike Nowack.
West Bend City Administrator Jay Shambeau said he will fill in the position in the interim along with West Bend Park and Forestry Superintendent Mike Jentsch.