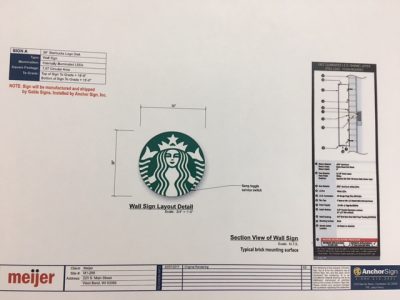 March 31, 2017 – West Bend, WI – Designs for the new Starbucks signs at Meijer have been submitted to the Building Inspection Department at City Hall in West Bend.
Starbucks will be one of several in-store tenants along with FastCare Clinic. There are two other leased spaces inside the store that are still not finalized.
Meijer has not yet set an opening day for its West Bend store, however here's a fun article of 174 guesses on when neighbors think it could open.  Click HERE to see more.