June 22, 2021 – Hartford, WI – A 19-axle trailer crawled into Hartford's Industrial Park late Monday morning as American Exchanger Services was prepping to load a 200,000 pound steam condenser to be shipped to a steel mill in Cleveland, Ohio.
Two industrial cranes from P.W. Walsh lifted the unit and placed it on a Miller Transport Truck and Trailer. The 11 a.m. target placement was delayed by about three hours as the rig backed into place.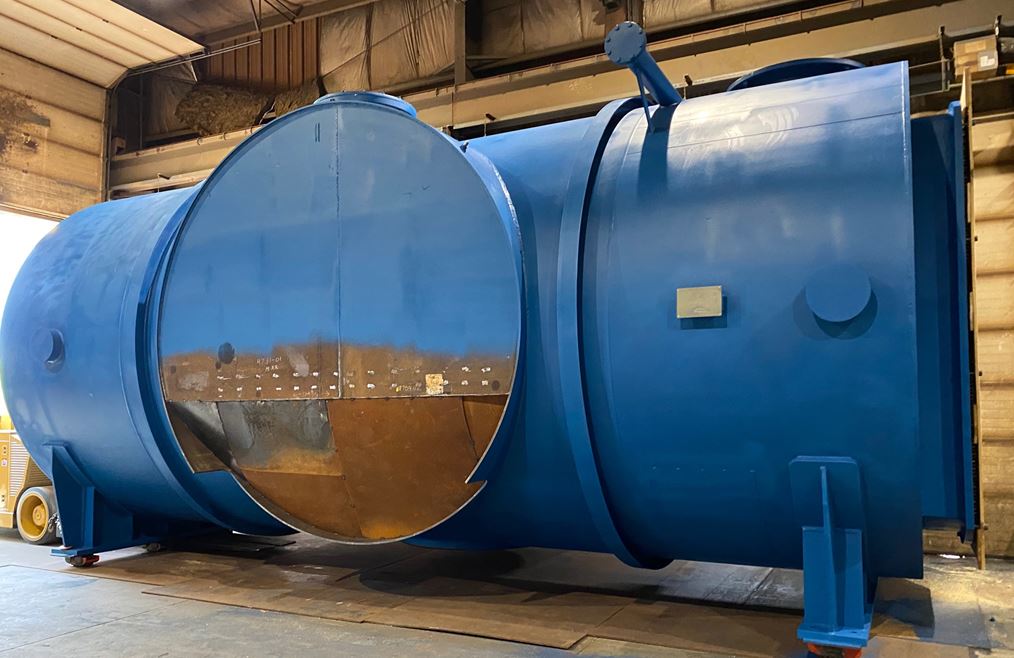 "While many industries are struggling to manage through the incredible challenges of Covid and now worker shortages, Hartford businesses continue to show resilience in bouncing back through collaboration and creativity," said Hartford City Administrator Steve Volkert.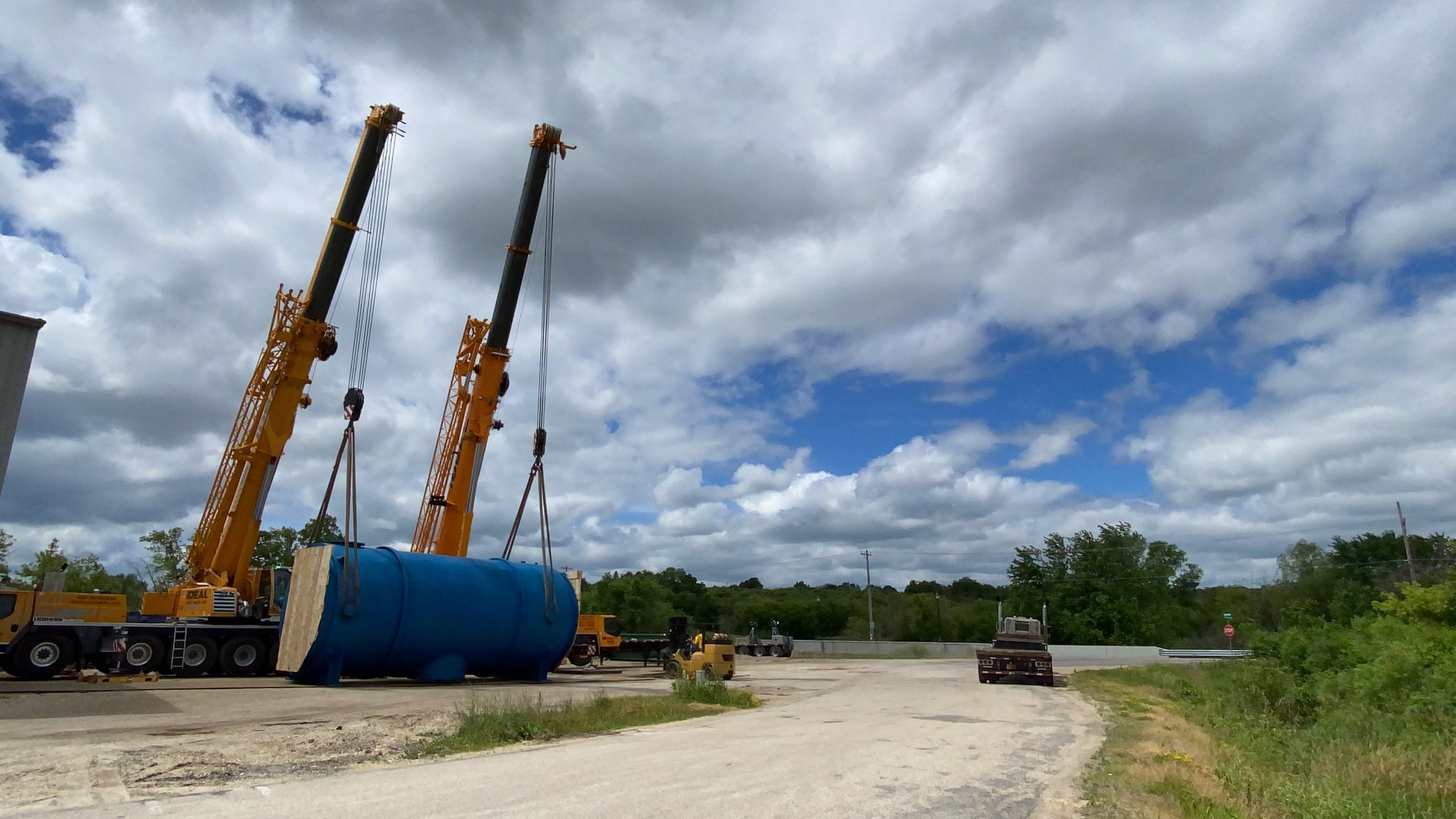 Couple of bullet points:
The steam condenser was 40 feet in length and the 19-axle trailer is 100 feet long.
American Exchanger Services on Wisconsin Avenue employs 30 people.
The metal in the condenser measure 5/8 inches thick.
There are two drivers for the trailer – one up front in the cab and the other at the rear.
It took six weeks to acquire permits to move the trailer through each state and Ohio, the destination, was the most difficult.
While most of the materials came from U.S. vendors, there are ships being held up in port and that made accessing materials difficult.
The mammoth steam condenser needs to pass several reviews of weights and measures. It is slated to leave Tuesday evening with a police escort however that timeline may be changed.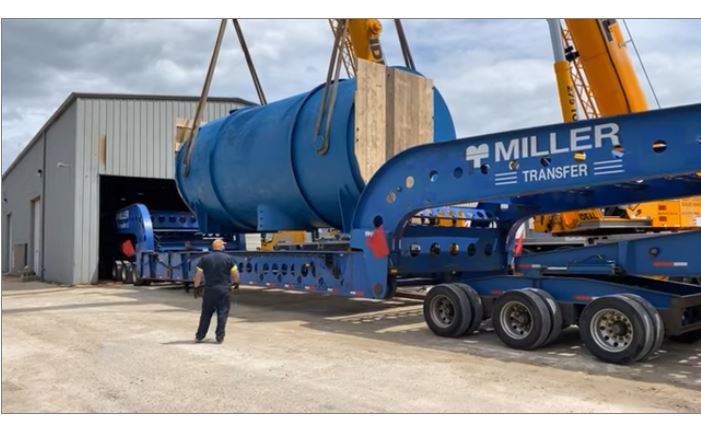 Stay tuned as we are in contact with Jim Bartsch from American Exchanger Services. He will keep us posted on the departure and travel route if you want to watch the rig leave town… or avoid getting stuck behind it.