April 20, 2023 – Hartford, Wi – The heavy rains and dime-size hail on Wednesday afternoon caused both damage to roofs, windows and siding but also flooding throughout the city of Hartford, WI.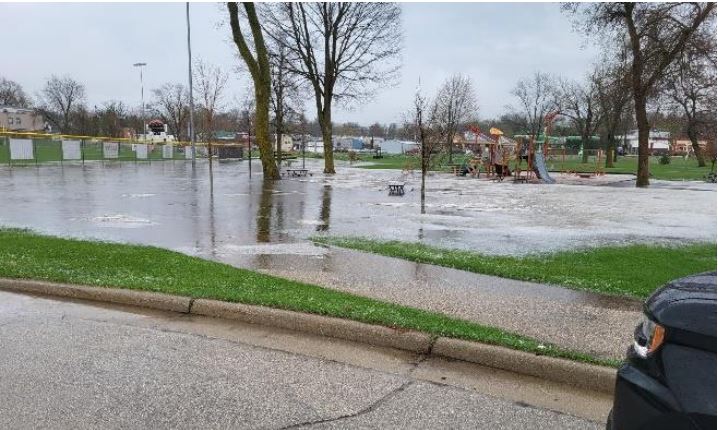 Crews were out after the storm blocking off some streets where water had crested over the road causing problems for people trying to get home. Half of West Side Park was completely under water shortly after the storm.
Click HERE to SUBSCRIBE to FREE local news at
Please remember when flooding on roads does occur, you are advised not to drive through flooded roads but find alternate routes.
Click HERE for the latest radar from the National Weather Service
However, if you find yourself accidently in a flooded street, don't stop your vehicle if the distance to drive is short. If your tailpipe is below water and you stop the movement of your vehicle, your engine will suck up the water causing complete engine failure.
Also remember, the Statewide Tornado Drill has been postponed until Friday, April 21, 2023.