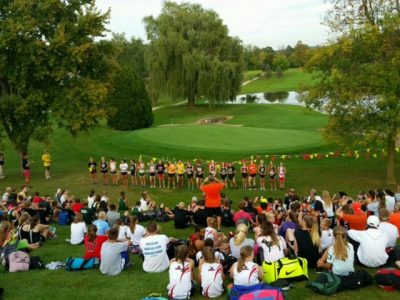 Sept. 22, 2017 – Jackson, WI – The Kettle Moraine Lutheran High School cross country team traveled to the Kewaskum Invite on Thursday, Sept. 21.
The day was hot and muggy, although clouds offered some protection from the sun's rays.
Middle schoolers ran first, followed by all girls, and then all the boys.
The Chargers girls' team came in second place overall and the KML boys came in fourth.
Six varsity Kettle girls placed in the top 20: Katie Miller, Naomi Gahan, Ameillia Wedward, Kiley Huckstorf, and Peyton Weber respectively. With this victory under their belts, Kettle is excited to head to Mukwonago's invite on Thursday, Sept. 28.
Photo was taken by Belinda Matter. The photo is of the top 20 girls.