May 17, 2018 – Richfield, WI –  Fit Club LLC in Richfield has a Golf Fitness Seminar coming up Saturday, June 9. The 2-hour seminar features exercises designed to develop stability, strength and power.
 Tina Schultz is organizing the event. Click HERE to register.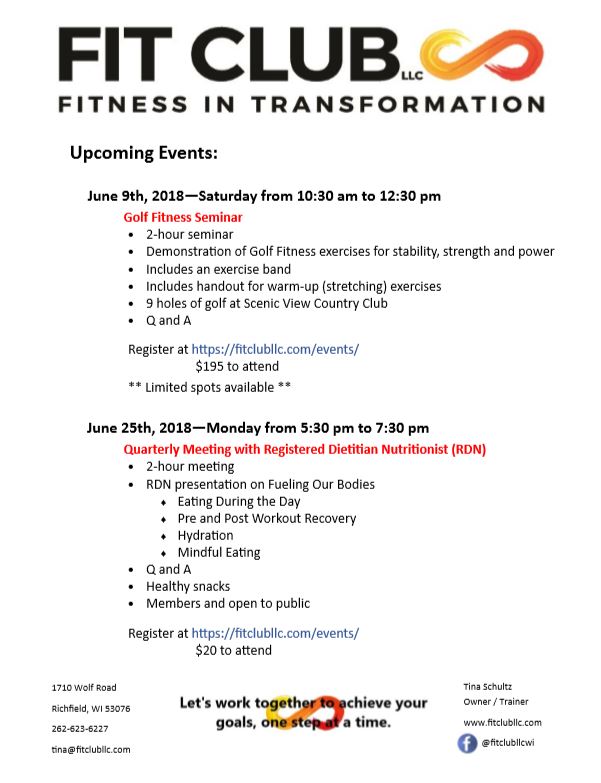 Learn more at Fit Club LLC.