Students from Hartford and Jackson recognized for NFL's Punt, Pass & Kick contest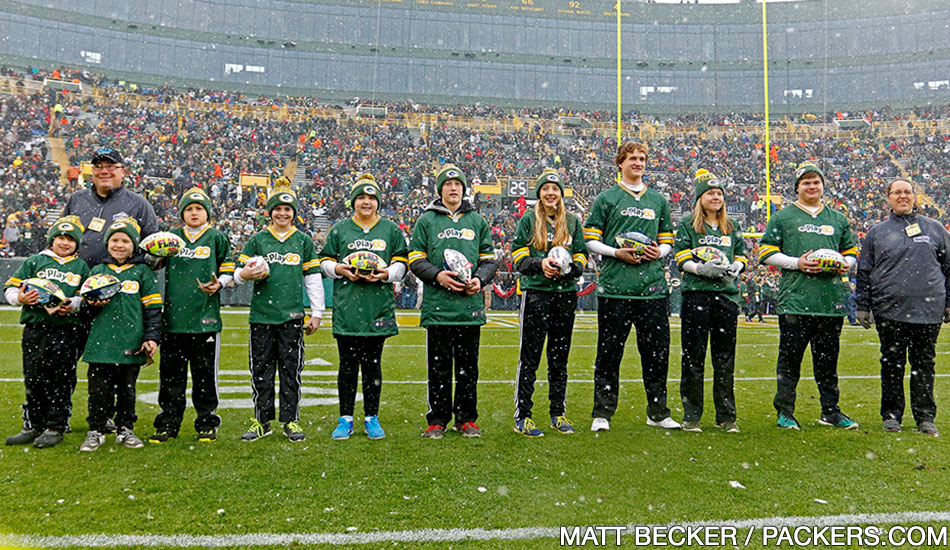 Dec. 7, 2016 – Hartford, WI – Several students from Washington County took part in the annual NFL Punt, Pass and Kick contest prior to Sunday's Green Bay Packer game at Lambeau Field.  Tyler Johnson of Hartford took first place in his age group (10 and 11 year olds) and Ryan Tuttle of Jackson took first among 14 and 15 year olds.
Two other students from Hartford also participated including Maxwell Teschner and Madison Sieczkowski.
According to packers.com the winners stats will be compared to "others across the NFL and qualifying individuals will advance to the national contest to be held at the 2017 Pro Bowl in Orlando, Florida.
More information on the NFL's youth football programs can be found online at www.nflyouthfootball.com
Photo courtesy Matt Becker/packers.com