Students from Kettle Moraine Lutheran H.S. participate in the final Monday Math Meet of the 2018-2019 season | By Megan Himm
March 13, 2019 – Jackson, WI – Lomira High School is once again the host for this month's high school math meet. The March meet, originally scheduled to take place at Winnebago Lutheran Academy (WLA), is the last of the Monday Math meets for the 2018-2019 school year.
WLA did provide the tests, as well as the cookies.
Students were ecstatic to learn calculators could be used on all four of the individual tests, as well as the team test. Can you solve any of the problems from the team test?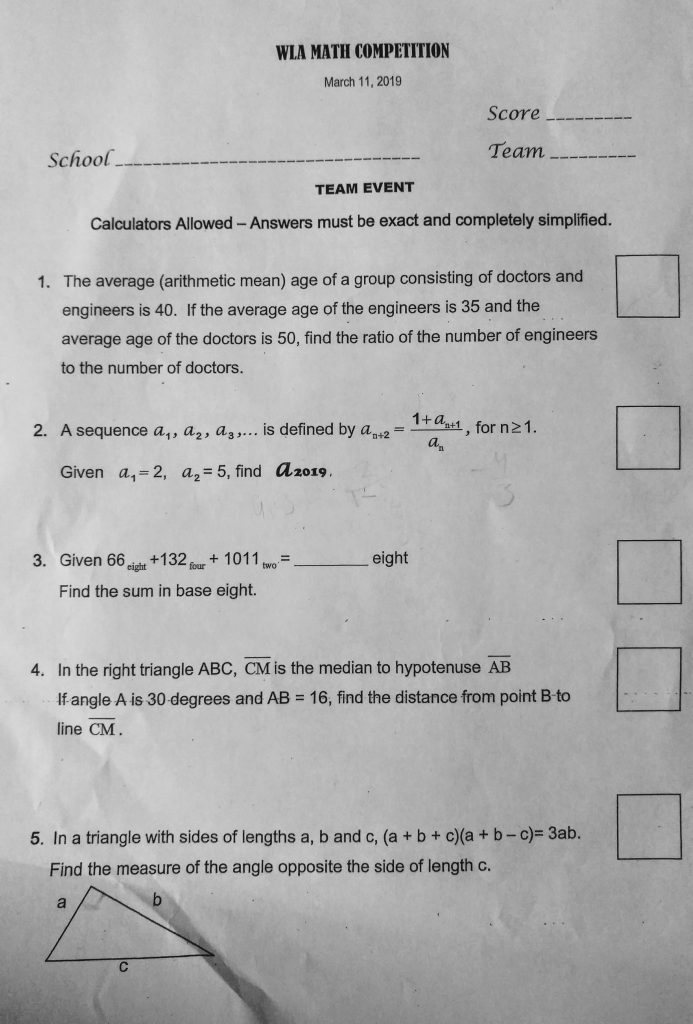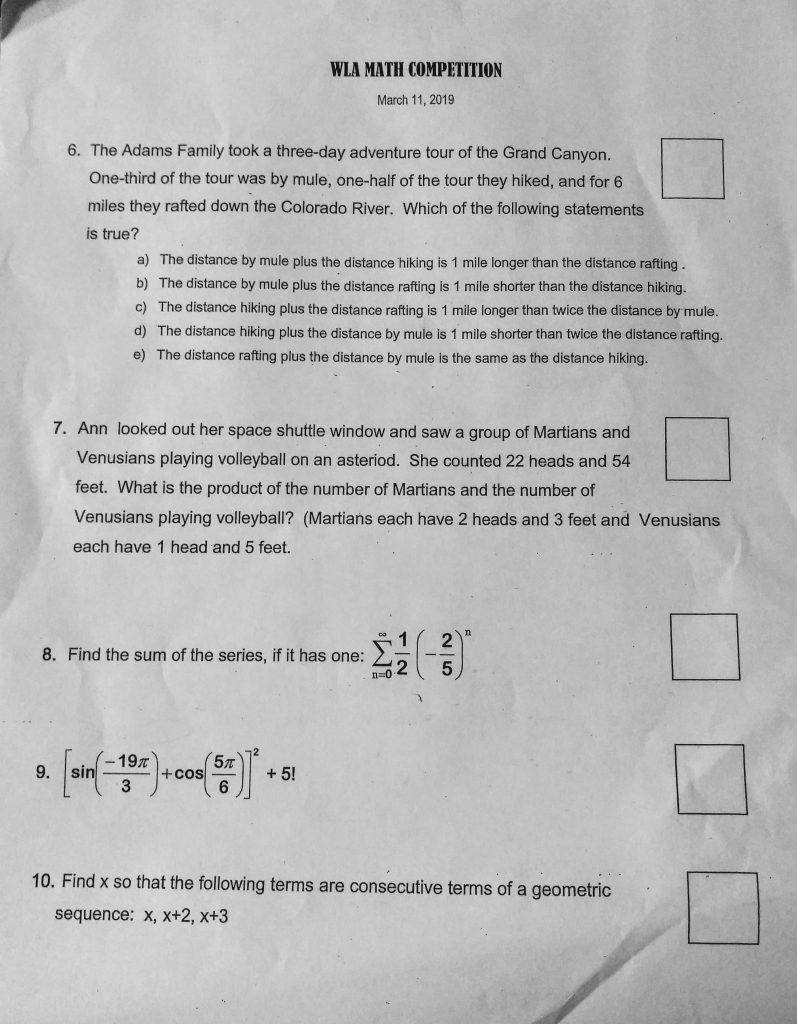 For the top three individual scorers of each grade, Saint Lawrence Seminary (SLS) finished with six places, KML finished with five, and Lomira finished up the list with one.
Kettle Moraine Lutheran (KML) senior Mitchell Boline had the top score of the night.
In the team competition, SLS 1 beat KML Alpha by a mere four points. SLS 2 was able to snag third place.