West Bend, WI – Eaton's Fresh Pizza, 830 E. Paradise Drive, in West Bend announces Sweet Corn Casserole as the November pizza of the month.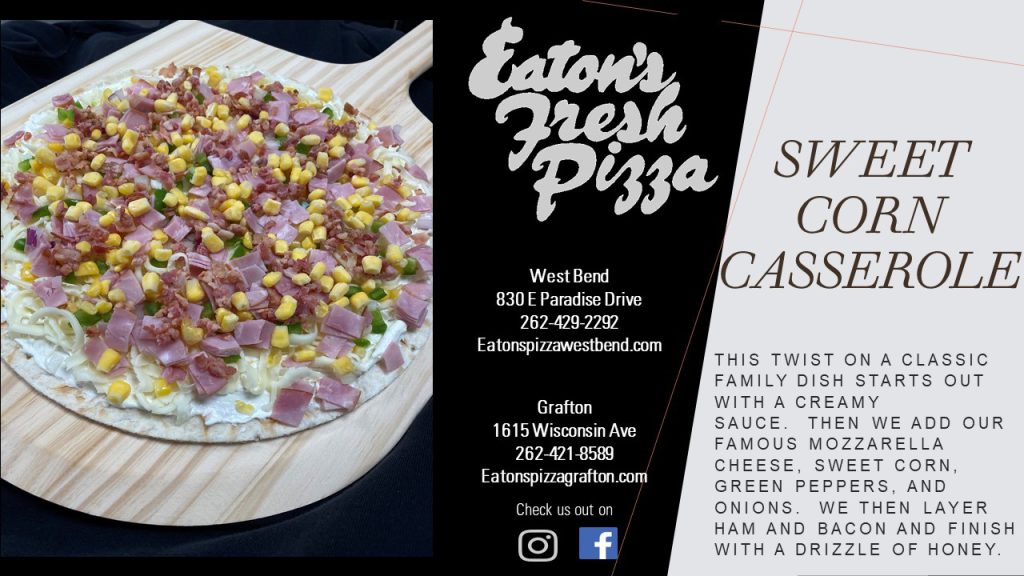 This twist on a classic family dish starts out with a creamy sauce. Then we add our famous mozzarella cheese, sweet corn, green peppers, and onions. We then layer ham and bacon and finish with a drizzle of honey.
CLICK HERE to order your Sweet Corn Casserole pizza today.