May 27, 2022 – 12:51 p.m. – The Washington County, WI, Sheriff has issued the following statement, "UPDATE: Law Enforcement Officers responded to Slinger Middle School to a report of a student with a gun. A suspect has been taken into custody. There are no injuries. No gun has been located but the school remains on lockdown while a search of the school is conducted. Parents should meet at the staging area at Kettle Moraine Bowl. There is nothing further at this time."
May 27, 2022 – 12:48 p.m. – The Slinger School District issued the following email:
May 27, 2022 – Slinger, WI – There is a tactical situation underway at Slinger Middle School, 521 Olympic Dr, Slinger, WI.
According to the Washington County, WI, Sheriff, "URGENT REQUEST: Slinger Middle School is currently on lockdown. PLEASE AVOID THE AREA. Updates will be posted as they become available."
Click HERE to SUBSCRIBE to FREE local news at
UPDATE: Staging is currently at Kettle Moraine Bowl on Highway 60. An armored vehicle has been brought in and there is a helicopter above the area.
Washington County Sheriff, WI, scanner call: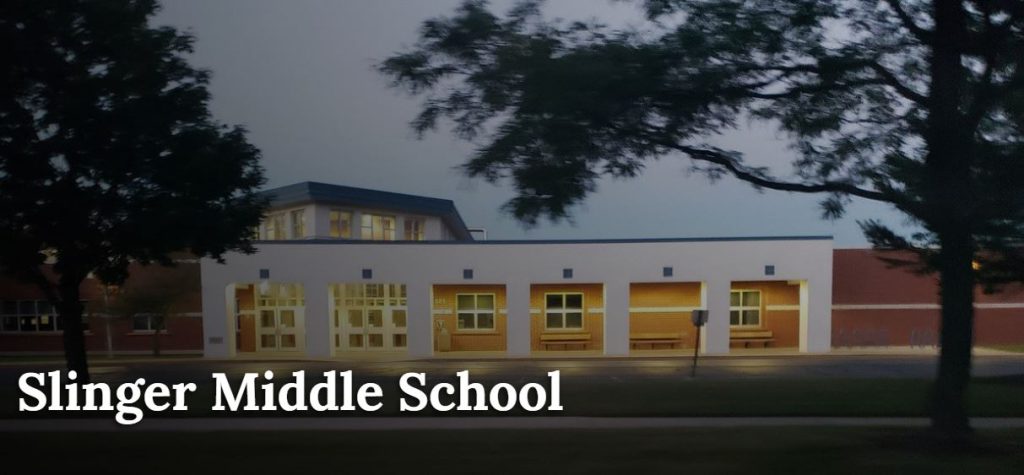 Calls have been placed to the school administration.
Details will be posted when confirmed.
This is a working story, and more information will be posted when details are available.