Testimonial: We exceeded our fund raising goal by 4X!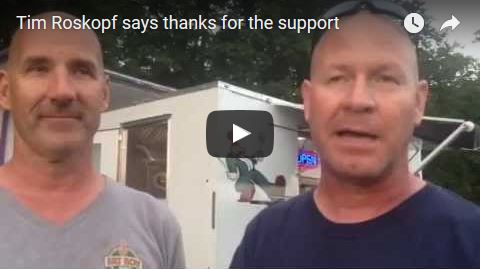 Received this note of thanks today from Steve Wenger, owner of Fat Boy BBQ. This was in connection with an effort to get the word out about his fundraiser for Slinger Firefighter Tim Roskopf. 
See post below.
Judy, I have to say thank you to you and the Washington County Insider.
You were able to get my fund raising event Ribs for Firefighter Tim the kind of exposure that would not have been possible any other way!
You buried us with supporters last Friday, the volume of people I could not have possibly imagined.
We exceeded our fund raising goal by a factor of 4X! I still shake my head in disbelief!
We are looking at doing a second event in mid to late October and our advertising will all be with you!
Thank you again, Steve Wenger Fat Boy BBQ Co