June 24, 2019 – Jackson, WI – The Jackson Fire Department has seen a lot of change over the years; new trucks, helmets, tools, technology and techniques. But for the past 60 years one thing hasn't, or should I say, one man hasn't changed.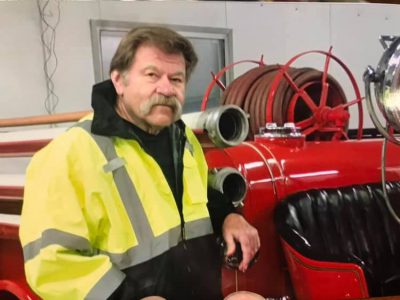 In June of 1959 Ken Klumb joined the Jackson Volunteer Fire Dept., and for 60 years he has been serving this community.
He's been running into burning buildings longer than the majority of the current department members have been alive. Klumb did the job before they used masks or the majority of the safety gear used today.
For 60 years Klumb has answered the call whenever he was needed, no matter what, and he still continues to be a vital part of the department, with no signs of stopping.
He is truly a legend in the community and the fire department.
Jackson Fire Dept. thanks him for his service!