The Cyclone fence is up and the latest development in West Bend is set to get underway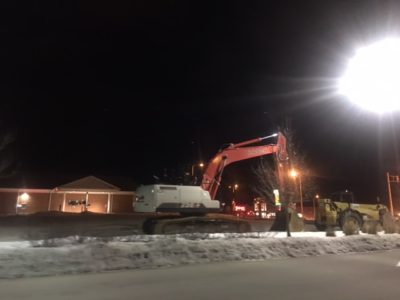 Dec. 27, 2016 – West Bend, WI – The Cyclone fence is up and the heavy equipment is in place as work is set to begin on the new Starbucks on 18th Avenue in West Bend.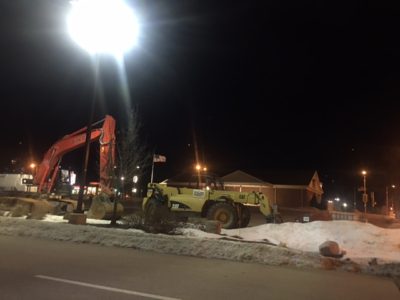 A couple of earth movers were in place Monday night; they were set in the empty lot, just to the north of Sendik's West Bend Plaza.
The development features a 2,115-square-foot Starbucks restaurant.
This will be the third Starbucks location in West Bend; the other two are on the south end of town on Paradise Drive and Main Street and another will open inside the new Meijer store which is scheduled to open in March or April 2017.