Nov. 16, 2018 – West Bend, WI – When you meet a person for the first time, typically one of the first questions you ask is "What do you do for a living?" or "Where do you work?" Years ago, for an individual with special needs there was not always an answer. Times have changed.
When Drew was born with Down syndrome 29 years ago, the last thing we were thinking about was "What will he do for a job? " As he entered West Bend High School however, the "what's next after graduation?" was an important question for the future.
Easterseals of Southeast WI helped Drew discover the job he now loves. Their Lilyworks employment programs offer a variety of training programs designed to help individual succeed in the workplace.
The commercial training and catering kitchen teaches certification in ServSafe food handling and all aspects of prep, cooking, cleanup and service for the hospitality industry. After graduating from one of their programs Drew immediately landed his first job at the former Dublins here in West Bend.
His experience made him the perfect candidate for the new Culaccino , now at that location. His job provides what we all want for our children, to be happy and successful at whatever they do. Drew takes pride in saying he has a job, like dad and mom and his brother.
He loves the inclusive camaraderie of the kitchen and of course the paycheck.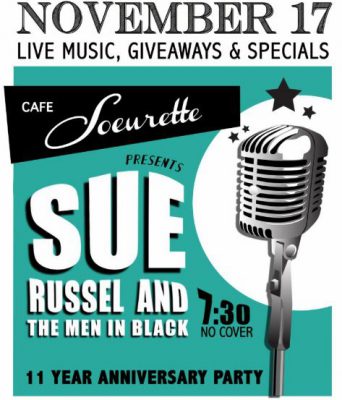 For most individuals on SSDI there is not a lot of discretionary income for things other than basic needs. Those paychecks help Drew access the things that make his life fulfilling. He is currently trains twice a week, working on a second degree black belt at Cho's Martial Arts and is an assistant instructor to beginners on Tuesday evenings.
He is able to have a Y membership, join a bowling league and have a weekly night out for dinner with his friends , and lets not forget the ability to afford those superhero DVDs or save for a vacation to Disney.
Yes, times have changed and the future looks bright.
The opportunities for employment are as endless as the potential and desire of each individual. Easterseals taps that potential through programs like Lilyworks in Waukesha and Project SEARCH at St. Josephs Hospital in Jackson.
For information visit eastersealswise.com
Stop out Saturday night, Nov. 17 and help Cafe Soeurette celebrate 11 years in business. One of the specials – 11% will be taken off of you dinner bill or donate your 11% to Easterseals and the Lilyworks program.
.